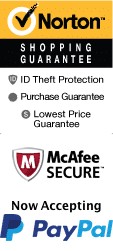 Private Day Trip to Zion National Park
99 Convention Center Dr Las Vegas, Nevada 89109
1-800-987-9852
Chat Now
Take a break from the hustle and bustle of Las Vegas and embark on an unforgettable adventure to Zion National Park. This private day trip provides exclusive access to the world-famous park, where you can immerse yourself in the stunning natural beauty of Southern Utah. The journey is led by a professional guide who will take care of all the details, leaving you free to take in the breathtaking scenery and enjoy a day of outdoor exploration.

Upon arrival at Zion, you'll be greeted by towering cliffs, winding rivers, and an array of diverse wildlife. You'll have the opportunity to hike through the stunning landscape, taking in the vibrant colors and unique rock formations. Be on the lookout for mule deer, squirrels, and bighorn sheep as you explore the park's narrow canyons and soaring plateaus.

Zion National Park is a favorite destination for outdoor enthusiasts, with trails ranging from light walks to strenuous hikes. Your guide will help you select the perfect route based on your interests and fitness level. If you're up for a challenge, the Angels Landing Trail is a must-see. The steep trail leads to breathtaking views of the canyon below, but requires a bit of courage to traverse the narrow section of the trail known as "Walter's Wiggles." The effort is worth the reward, as the panoramic view from the summit is nothing short of epic.

Throughout the day, you'll have the opportunity to take in the park's natural beauty from several unique viewpoints. From the stunning vistas at Canyon Overlook to the rushing waters at the Virgin River Narrows, Zion is an outdoor photographer's dream come true.

In addition to the natural beauty of Zion, the area is steeped in history and culture. Your guide will share many fascinating facts about the park's geology, flora, and fauna. You'll learn about the geologic processes that created the towering cliffs and rock formations, as well as the plants and animals that call the park home.

As the day comes to a close and you make your way back to Las Vegas, you'll reflect on the amazing experience of the day. The natural beauty of Zion National Park is unlike anything else in the world, and this private day trip offers exclusive access to one of the nation's most treasured natural wonders. Don't miss the opportunity to experience the majesty of Zion National Park on this unforgettable day trip.
Book Now!