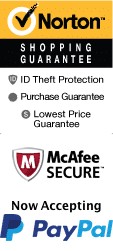 Morning Maverick Horseback Ride with Breakfast
2470 Chandler Ave # 11 Las Vegas, Nevada 89120
1-800-987-9852
Chat Now
You get to see the different things that are made for you. You get to see all of the different things that people get to think about. You need to make sure that you get to see the different things that are offered got you. This is a great ride for you to have.
You get to see the different experiences that other people get to see. Other horses get to see the fun times that they're going to have for their own experiences. You get to see the fun times that you are able to have.
There is a lot that is different for people to be able to experience. That is a lot that divides you from the average person. This horseback riding experience is one that you're going to think about for years on end. This is something that you should be happy about when it comes this riding experience.
You get to think about all the other things that are offered that you'll like. You get to have fun experiences that you'll get to see for yourself. You need to think about everything that is made for your experiences that you get to have a habit of seeing.
It is something that you should like but not for yourself. Since the beginning of time, man has ridden horses because they are productive. They are also very strong. That makes sure that they have strong legs as well as other assets that make them capable animals. That is one of the bigger things that they offer. It is something that is offered for you experience that you're going to like for yourself.
Wake up bright and early for a horseback ride through the Wild West! Leave the Las Vegas Strip behind for a day on a working ranch - where you will dine on a hearty cowboy breakfast before saddling up for scenic and leisurely horseback ride.
Your friendly and knowledgeable driver will pick you up from select Las Vegas Strip hotels for the 30-minute ride to the ranch at Red Rock National Park, surrounded by stunning red rock mountains and desert.

Upon arrival, dine on an authentic western-style breakfast, including pancakes, choice of bacon, sausage or ham, hash browns, eggs, toast, coffee and orange juice. Enjoy the peace and serenity of the majestic mountain surrounds as the horses are prepared for the trail ride.

Your wranglers will match you with the perfect horse for your ride. All the horses are friendly and tame - perfect for all riding levels. Ride along the same trails used by some of the most infamous outlaws of the American West. The ride is approximately 1 hour.

Keep your camera handy to catch cattle and horses grazing nearby, and if you have a keen eye, you may spot big horn sheep, road runners and jack rabbits.

After your ride, head over to the cowboy town and petting zoo, before being returned to your hotel with plenty of time left in the day to see more of the sights of Las Vegas.
Please Note:
This is a single file trail ride. Due to safety regulations, guests are not allowed to run or gallop the horses on the trail.
Book Now!