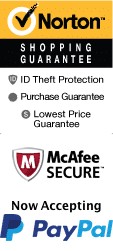 Las Vegas Sunrise Hot Air Balloon Ride
4390 Polaris Ave Las Vegas, Nevada 89103
1-800-987-9852
Chat Now

Choice of several departures throughout the day

Enjoy fantastic aerial views

Romantic experience, perfect for couples

Duration: 3 hours 30 minutes

Experience takes approximately 3 hours.

Hotel Pick Up & Drop Off is Included
*View Details

Cameras are Permitted

Schedule
Discover fabulous Las Vegas in a 45 minute Hot Air Balloon ride right from the sky at sunrise and enjoy the panoramic view of the Dessert.
Las Vegas Hot Air Balloon Ride is just one of many other attractions in the city, this tour makes it unique by being able to see beautiful las Vegas right from the sky. You can participate in the whole process, inflating the balloon is the first thing you do after your arrival then enjoy the panoramic view and take as many pictures as you want, during 45 minutes the guide will take you to different points so you can appreciate them better like Red Rock Mountains, Las Vegas Strip Skyline and the beautiful landscape of the Dessert.
The Hot Air Balloon experience doesn't end when you land the tour continues as you are greeted with complementary glasses of champagne and a continental breakfast. The tour is available for everyone except children under five, pregnant women, people with knee or back problems and the trip is cancelled to those who present signs of intoxication. Paper or electronic ticket must be presented, maximum of 12 people are recommended per balloon and just in case of severe weather the ride could be cancelled.
Make your trip to Las Vegas a memorable experience, this is an activity that not everyone have the chance to experience so come and join us in this amazing adventure.
The scenic Sunrise Hot Air Balloon ride is the most romantic way to fly over Las Vegas. Gently floating over the hustle and bustle of the Strip, travel wherever the wind takes you for approximately 1 hour before landing to enjoy a light champagne breakfast.
As you float in the sky, enjoy the feeling of peace and tranquility as you experience unobstructed 360-degree views of Las Vegas and the gorgeous surrounding landscape.

Your balloon flight begins in the southwest valley, with scenic views of Las Vegas' residential areas, the renowned Las Vegas Strip to the east and the majestic Red Rock Mountains and Red Rock Canyon to the west. As you drift peacefully in the aerial platform, the euphoria is beyond imagination and you develop an appreciation for 'Walking with the Winds'!

Your Las Vegas balloon ride is sure to be the highlight of your Vegas vacation!
Options:
Las Vegas Hot Air Balloon Ride
Available 6/10/2023 until 12/31/2023 View Detailed Schedule
Sunrise Hot Air Balloon Ride
Book Now!