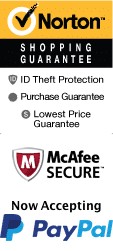 Las Vegas Private ATV Xperience
10000 N Nellis Blvd Las Vegas, Nevada 89115
1-800-987-9852
Chat Now
Welcome to the stunning Las Vegas desert, where adventure awaits you on an ATV like no other. Get ready to satisfy your thirst for adrenaline while taking in the incredible natural beauty of this area. Las Vegas Private ATV Xperience is a one-of-a-kind adventure that brings you niche exploration opportunities.

During this adventure, you will ride through winding desert trails leading to beautiful mountain views. You do not have to worry if you are new to an ATV because an experienced guide will take you through the basics before you hit the trails. In addition to some thrilling off-roading, there are plenty of stops on the trip that allow you to take stunning photos and enjoy the unique and breathtaking terrain of the Mojave Desert.

The experience is open to anyone over the age of 16, meaning it's perfect for couples, friends, or families looking to try something exciting together. This ATV ride will take a total of 2.5 hours and will lead you through miles of scenic desert. You will feel engrossed in nature, enjoying the solitude and the twist and turns of the terrain.

Your guide will keep the tour informative and entertaining as you learn about the Sonoran Desert and the Mojave Desert cultural history. Be sure to take in the stunning desert landscape; the colors and abstract shapes are nothing short of magical. Driving through the dry landscape will make for an unforgettable experience of your trip to the vibrant city of Las Vegas.

In summary, Las Vegas Private ATV Xperience is a unique way to explore the natural world outside of Las Vegas. With stunning scenic views of the Mojave Desert and an ATVs ride that takes you through the heart of them, it brings an exciting and unique perspective of the city. The experience highlights the natural beauty surrounding Las Vegas and is perfect for anyone who wants to explore the city in a novel and exhilarating way. Don't miss out on this incredible opportunity to ride in the desert with ease and comfort, knowing you will leave with an unforgettable experience.
Book Now!