Las Vegas, Nevada Nightlife
Experience the nightlife in Las Vegas, Nevada. Browse through the listings below to begin planning your vacation.

When the sun goes down, get ready for the Vip Vegas Club Crawl, where your host starts you off with a cocktail, then hop onto the party bus, where you are partying to the club, then step out like a celebrity and enter through VIP to the VIP section and enjoy more cocktails and music.
Hop on the deluxe limo party bus, with bartender on board and head down the the strip of Vegas Rock Star Nightclub Tour, party like a rock star and get VIP treatment with no stand in lines, or cover charges, at three of the hottest A list clubs.
Available 271 days between Jul 20, 2018 & May 31, 2019
View Schedule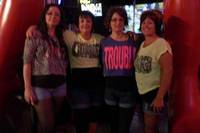 This one-hour class teaches you up to 25 sexy floor moves, including choreography with boas, chairs & poles and other props before graduating you with an official Las Vegas Stripper License.
Available 163 days between Jul 22, 2018 & Dec 31, 2018
View Schedule
Jul 27
1:30 PM
3:00 PM
4:30 PM
Jul 28
1:30 PM
3:00 PM
4:30 PM
>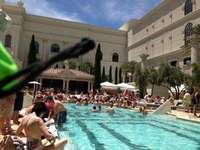 The Las Vegas Pool Party Tour is a great nightlife activity in Las Vegas; You will get to visit many sites like the Hard Rock Hotel and Casino, the Venetian Resort Hotel Casino, the MGM Resorts and so many more.
Available 45 days between Jul 20, 2018 & Apr 28, 2019
View Schedule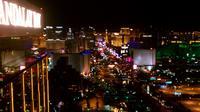 On this walking bar crawl of Las Vegas you will experience its exciting night life. Your tour will stop for drinks at the New York New York Hotel, and Hyde Bar at the Bellagio Hotel and Casino. Your will explore the conservatory gardens and see a fountain show too.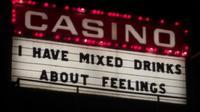 If you want to spend the ultimate bar nightlife in a different city, and you want to travel to Las Vegas where you will have fun with your friends and family, you have to book this activity that will leave you feeling like you have to travel to Las Vegas again.
Available 242 days between Jul 20, 2018 & Apr 25, 2019
View Schedule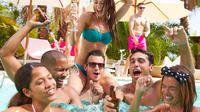 I prefer experiencing the nightlife during the day poolside up and down on the Vegas Strip; it might be called Sin City, but there is no harm in living it up while there and get that special VIP treatment, red carpet and all.
Available 11 days between Jul 21, 2018 & Sep 29, 2018
View Schedule
I have heard so many stories how steamy the Las Vegas nightlife can be so I have to see what this tour is like there are lounges, nightclubs, and strip clubs and so many other things to do.
Pricing and schedule are currently unavailable.