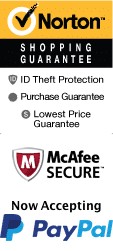 Las Vegas Hip Hop Club Crawl with Party Bus Experience
Las Vegas Strip Las Vegas, Nevada 89119
1-800-987-9852
Chat Now
Get ready to experience the ultimate Las Vegas party! The Las Vegas Hip-Hop Club Crawl with Party Bus Experience takes you on a thrilling journey through the city's hottest clubs, including drink specials, VIP entry, and a stylish party bus to get you there. It's the perfect way to experience the city's electric nightlife scene.

The tour begins at a convenient location near the Las Vegas Strip, where you will be greeted by your tour guide and welcomed aboard a luxurious party bus. The bus is equipped with a booming sound system, comfortable seating, and an onboard bartender serving up drinks to get you in the party mood.

The first stop on the tour is a high-energy club, where you will enjoy VIP entry and a complimentary drink. The club features a spacious dance floor and some of the hottest hip-hop beats in the city, with plenty of opportunities to show off your moves.

The second stop is a sleek and sophisticated lounge, offering a more intimate atmosphere to relax and enjoy a signature cocktail. You'll have some time to mingle with your fellow partygoers before the party bus takes you to the final club on the crawl.

The last stop is at a world-famous club that has hosted some of the biggest names in hip-hop music. With VIP entry and another complimentary drink, you will be able to experience the club's electric energy and ambiance. The club boasts multiple dance floors, a rooftop patio, and stunning views of the city skyline.

Throughout the tour, your knowledgeable guide will provide insider information on the Las Vegas nightlife scene, as well as tips and recommendations on the best places to visit for future trips. The tour typically lasts around four hours, giving you plenty of time to immerse yourself in the city's amazing nightlife.

Don't miss out on this exciting opportunity to experience the Las Vegas Hip-Hop Club Crawl with Party Bus Experience. It's the perfect way to let loose, let go, and dance the night away in one of the world's most exhilarating cities. Book your experience today and get ready to party like never before!
Book Now!