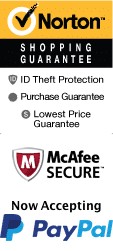 Las Vegas' Glitter Gulch, Ghosts and Gangsters: A Self-Guided Audio Tour
600 E Fremont St Las Vegas, Nevada 89101
1-800-987-9852
Chat Now
Get ready to step back in time and dive into the underworld of the famous Glitter Gulch in Las Vegas on the Glitter Gulch Ghosts and Gangsters Tour. Located right in the heart of Downtown Las Vegas, this two-hour self-guided walking tour will take you on a journey filled with thrilling stories of mobsters and ghosts that once roamed these streets.
The tour will take you to famous locations such as the site of the St. Valentine's Day Massacre and the legendary El Cortez Hotel and Casino, which was once a hub for notorious gangsters such as Bugsy Siegel. You'll also visit other sites where notorious gangsters such as Tony "The Ant" Spilotro and Lefty Rosenthal were found murdered.
You'll be able to wander at your own pace, taking in the eeriness of places where mobsters and criminals once walked. This tour is perfect for history buffs, true crime enthusiasts, or anyone who wants to learn more about Las Vegas' shady past.
The Glitter Gulch Ghosts and Gangsters Tour is completely self-guided, so you can take as long as you want at each location. You'll receive a map and guidebook with detailed information about each stop on the tour to help you navigate through the city's darker past. Wear comfortable walking shoes, as you will be walking approximately 2.5 miles throughout the tour.
Learn about the history and demise of various mobsters as fascinating stories and rumors are presented with humor and wit. You'll hear about the secrets of the city, including the hidden networks and secret tunnels once used by mobsters to move their illegal goods and activities.
In conclusion, the Glitter Gulch Ghosts and Gangsters Tour is an engaging and spine-tingling experience that is a must-see for anyone visiting Las Vegas. Get ready to step back in time and explore the vast history of organized crime and ghostly tales that once thrived in the City of Sin. Don't miss out on this unique adventure like no other. Book your tickets now and be prepared to experience the darker side of Las Vegas!
Book Now!