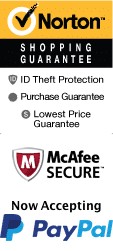 Las Vegas Dining: Lunch at Matteo's Ristorante Italiano at the Venetian Resort
3325 S Las Vegas Blvd Las Vegas, Nevada 89109
1-800-987-9852
Chat Now
Las Vegas Dining: Lunch at Matteo's Ristorante Italiano at the Venetian Resort Photos (3)
If you're looking for a delicious lunch during your stay in Las Vegas, then Matteo's Ristorante Italiano at the Venetian Resort is a must-visit. This highly-rated restaurant specializes in contemporary Italian cuisine, and is located in the heart of the vibrant Las Vegas Strip.
Upon arriving at Matteo's Ristorante Italiano, you'll be immediately impressed by the elegant decor and upscale atmosphere. The restaurant's open kitchen allows you to watch experienced chefs prepare your meal right in front of your eyes, adding to the overall dining experience.
During lunch at Matteo's Ristorante Italiano, you can expect to indulge in a variety of classic Italian dishes with a modern twist. The menu offers a wide range of options, from homemade pasta to fresh seafood, all made with the finest ingredients. You can pair your meal with a glass of wine from their extensive wine list, curated by their knowledgeable sommelier.
Guests typically spend around an hour and a half at Matteo's Ristorante Italiano, enjoying their meal and the ambiance. Business-casual attire is recommended, though not required.
Matteo's Ristorante Italiano has received numerous accolades, including being named one of the "Best Italian Restaurants in Las Vegas" by USA Today. It's a favorite among locals and tourists alike, thanks to its delicious food and exceptional service.
In summary, if you're looking for an unforgettable Italian lunch in Las Vegas, look no further than Matteo's Ristorante Italiano at the Venetian Resort. With its elegant atmosphere, delectable food, and reputation for excellence, this restaurant is a must-visit for anyone looking to indulge in some top-notch Italian cuisine.
Book Now!