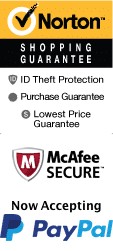 Las Vegas Dining: Brera Osteria 3-Course Lunch at the Venetian Resort
3325 S Las Vegas Blvd Las Vegas, Nevada 89109
1-800-987-9852
Chat Now
Indulge your taste buds in the authentic flavors of Italy at the Brera Osteria. Located at the Grand Tasting Room in Las Vegas, this dining experience boasts rustic yet chic décor that creates a cozy ambiance. The main highlights of this activity are its sumptuous Italian meals, signature cocktails, and extensive wine list that features an impressive selection of wines from all over Italy. From classic dishes like spaghetti and meatballs to truffles and cream, the Brera Osteria is the perfect destination for food-loving travelers and locals alike.
About Brera Osteria
Upon entering the venue, guests are greeted with warm lighting and exposed brick walls adorned with Italian artwork. Typically, customers spend around one to two hours at this attraction. The dining area is spacious yet intimate, accommodating about 150 guests, making it an ideal location for small gatherings and large parties. Brera Osteria has a dress code, which requires guests to dress elegantly casual.
Along with impeccable service, the menu also caters to various dietary restrictions such as vegetarian and gluten-free.
The Brera Osteria offers a wide variety of dishes, including antipasti, pasta, pizza, entrees, and desserts. Their pizzas and pastas are handcrafted and cooked to perfection, and their truffle dishes are a crowd favorite. To complement the flavors of the Italian cuisine, guests can pair their meals with signature cocktails like the Juniper and Rose or a glass of wine from the extensive list of affordable, yet upscale wines.

The Brera Osteria is an excellent destination for a romantic date, an intimate dinner with friends, or a night out with family. This restaurant and wine bar is known for its award-winning chefs, authentic Italian cuisine, and exceptional service. The Brera Osteria represents the ultimate dining experience for those seeking an elevated take on Italian traditions.

While savoring the flavors of authentic Italian cuisine, guests can also learn about the history of the dishes they are eating. With dishes that have been artfully crafted to reflect the authentic tastes and aromas of Italy, guests can learn about the origin and cultural significance of each plate. The Brera Osteria takes pride in their ability to create meals that are both delicious and culturally significant.

Indulge in a fine-dining experience replete with the authentic flavors of Italy only at Brera Osteria. With world-class chefs, an extensive selection of beverages, and a warm, cozy atmosphere, this dining experience is a must-visit for anyone traveling to Las Vegas.
Book Now!