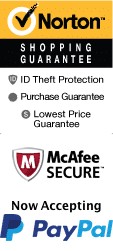 Las Vegas Dining: 4-Course Tasting Menu at Mott 32 at the Venetian Resort
Las Vegas Dining: 4-Course Tasting Menu at Mott 32 at the Venetian Resort Photos (1)
Mott 32 is the first authentic Chinese restaurant in Las Vegas that was awarded a coveted Michelin star. From an intimate chef's counter to serene private dining rooms, Mott 32 at The Venetian has garnered global press for its exquisite culinary tastes and service. It is an innovative culinary experience where inspired fresh flavours, thoughtfully composed plates and dynamic wines come together for an unforgettable dining experience.
Guests can now enjoy a fresh new experience with the introduction of a new 4-course tasting menu where flavours are more exciting, bold and innovative. The menu features signature dishes that highlight ultra-fresh ingredients, a passion for refined techniques and a bold approach to ingredients.
From its bold name and decor to the contemporary fine-dining food, Mott 32 is founded on the idea that the true measure of any chef is not only the food he serves but also his talent for creating an environment that both inspires and relaxes.
Mott 32 at The Venetian features a late-night menu inspired by the chef's innovative cooking methods. Each item on the 'Late Night' menu represents a passion and purpose created from a different culinary technique or ingredient. Each dish has been described as bold, brilliant, daring and pure.
Start your lunch with a glass of champagne with bubbles popping on the surface. Your senses are immediately sparked as every element of the dining experience kicks in. Your palate is exposed to a dynamic encounter with an ever-changing and exciting tasting menu.
The presentation, appearance and presentation of ingredients become the foundation for each dish, breaking away from traditional expectations. The staff at Mott 32 have been trained to elevate the meal experience through a series of tricks and well-practised plating techniques.
Book Now!