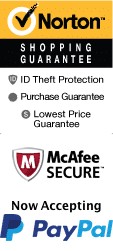 Las Vegas Dining: 4-Course Tasting Menu at Mott 32 at the Venetian Resort
3325 S Las Vegas Blvd Las Vegas, Nevada 89109
1-800-987-9852
Chat Now
Las Vegas Dining: 4-Course Tasting Menu at Mott 32 at the Venetian Resort Photos (8)
If you're looking for an experience that combines great food, amazing entertainment, and stunning ambiance in the heart of Las Vegas, then the Vegas Mob Tour: A Two Hour Organized Crime Walking Tour is just what you're looking for. With this tour, you'll uncover the hidden secrets of Sin City's darkest side, from the footsteps of notorious criminals to the famous hangouts of infamous mob bosses.
During this two-hour walking tour, you'll be guided through Fremont Street, the historic district downtown where the city's Mob history remains. Your guide will share captivating stories and fascinating facts about the Mob bosses who once ruled the city and the notorious murders that took place on these streets. You'll also get to visit unique locations, such as the Mob Museum, home of the National Museum of Organized Crime and Law Enforcement, and learn about the true stories behind each exhibit.
What sets this tour apart from others is that it's an authentic experience that immerses you in the culture of Las Vegas. The walking tour will require you to walk roughly a mile and a half, so be sure to wear comfortable shoes and dress appropriately for the weather. You'll experience the lively atmosphere of Fremont Street and get to explore a variety of establishments that played leading roles in the city's history. You'll also get the opportunity to see where the infamous Kefauver Committee hearings against organized crime took place in 1950.
Las Vegas is a city that's full of entertainment, and this tour won't disappoint. Along with the legendary historical information, guests will experience a scenic view of the city lit up at night with amazing neon signs. Throughout the tour, the ambience is hauntingly beautiful with the decadent and seedy streets having a captivating mmm to them.
The Vegas Mob Tour is more than just a typical Las Vegas tour. It captures the essence of the city in a vibrant way. After the tour, you'll have a newfound appreciation for Sin City's history and how it came to be the famous name it is today. A visit to Las Vegas wouldn't be complete without taking a gamble on the Vegas Mob Tour: A Two Hour Organized Crime Walking Tour. Get ready to be wowed!
Book Now!