Coffee & Tea Tours
If you consider yourself a coffee or tea connoisseur, then one of these activities in Las Vegas, NV are for you.

Las Vegas Coffee & Tea Tours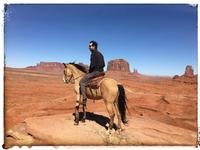 This three day tour of Las Vegas takes you to Sedona, Monument Valley, and Antelope Canyon. You will see dunes and desserts along Rt. 66, and red sandstone rock formations. This tour includes overnight accommodations, rock formations, and some meals.
Available 81 days between Jun 23, 2018 & Mar 30, 2019
View Schedule
The second best selling coffee & tea tour in the Las Vegas/Los Angeles area is the 2 Day Las Vegas and Hoover Dam from Los Angeles Tour; During this tour you will get to see many amazing, popular sites.
Available 40 days between Jun 28, 2018 & Mar 28, 2019
View Schedule
Jun 28
6:30 AM
6:30 AM
6:30 AM
>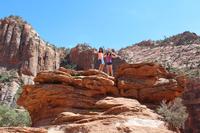 Pack your bags and get ready for the Viator Exclusive: Private Overnight Tour to Antelope Canyon, Horseshoe Bend, Lake Powell and Zion from Las Vegas, where you begin the Southwest's most spectacular desert landscapes, viewing the Glen Canyon while enjoying lunch on the edge of Lake Powell, then head to a three star hotel, waking up to breakfast end the tour traveling to the Big Water Dinosaur Center, where you get to view real dinosaur fossils before heading back to Las Vegas.
Available 157 days between Jun 25, 2018 & Apr 30, 2019
View Schedule