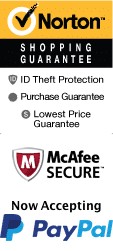 Vacations Made Easy presents our number two best seller in Multi-Day/Attraction Passes. You will love our Las Vegas Bite Card because it is good for one year from your date of purchase. The discounts you will receive using this card in Vegas is enormous!
Like the Las Vegas Shows? With your bite card, save up to 50% off admission to shows like Chippendale's, Vegas The Show, Sin City Comedy, to name a few! That not all! Your Las Vegas bite card will give you discounts to Beatle Show Orchestra, Hitzville Motown Review, World's Greatest Rock Show, the Nathan Burton Comedy Magic, Riding The Rock Vault, and more!
Everybody loves the food in Vegas and the restaurants! With your bite card, you will receive discounts for restaurants such as Hash House A Go Go, Haagen Dreyers, Orginal Chicken Tender, LA Subs, and Marche Baccus French Bistro, to name a few.
After dinner, enjoy discounts with your bite card at Tussauds Wax Museum, Vegas Balloon Rides, Sky Jump Las Vegas, Hollywood Cars Museum, and more on our website.
Enjoy discounts on Las Vegas Nightlife at FIZZ Champagne Lounge, and for the V Card Nightlife Pass, which gives you access to over 50 clubs.
Planning a wedding in Las Vegas? With your bite card, you and your bride can save $50 on your wedding in Vegas!
Your Las Vegas Bite Card can be picked up at Planet Hollywood and Casino. Your bite card can be picked up from 8 AM to 11 PM. Get your card today and start enjoying savings abound while vacationing in Las Vegas. From entertainment to lodging, to shows, to fine dining, great attractions, this card will save you so much money!
Book Now!