2018's Las Vegas Best Shows
Browse through endless entertainment that will truly mark Las Vegas as The Entertainment Capital of the World. These shows provide the best of Las Vegas performers, entertainers, singers, musicians, and much more! The fantastic productions are worth your ticket!
2018's Las Vegas Best Shows
One of the greatest Beatles' tributes lives right in Las Vegas, turning back time to the early days of band members George Harrison, John Lennon, Paul McCartney, and Ringo Starr. Learn about the deep challenges faced by the Beatles paired with the huge successes later in their careers. Authentic songs are played from start to finish.
Pricing and schedule are currently unavailable.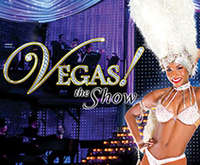 Learn how Las Vegas became the "entertainment capital of the world" when you visit Vegas! The Show. The show gives you the opportunity to hear the story of some of the most influential and exciting entertainers, including The Rat Pack and Elvis, as well as some of today's biggest names. Over forty performers, a live orchestra band and showgirls make this show one of the largest productions in the past twenty years on the Strip.
Pricing and schedule are currently unavailable.
Want more information regarding 2018's Las Vegas Best Shows?
What is it about watching people be forced to do ridiculous stunts that amuses crowds? Find about at the Marc Savard Comedy Hypnosis show. Marc Savard is a well-known hypnotist that picks out a few volunteers to perform G-rated acts, such as playing an invisible instrument. Don't feel too safe about raising your hand when he calls for help, because, as the show progresses, the stunts get more wild from there. As the volunteers are put even deeper into hypnosis, they are forced to perform more risque and entertaining acts. This adult-only show will make you laugh out loud and is guaranteed to amaze.
Pricing and schedule are currently unavailable.
Entertainer of the Year Jin-Jin Reeves joins the Motown Revue - Hitzville - The Show for a memorable musical experience. Members from various bands and singers come form the band, giving an authentic look into soul music. The guitar player from Stevie Wonder is one of these band members. More performers take the stage as well, including a male quartet and a female trio that pay tribute to The Temptations and The Supremes. If you're looking for an exciting musical show, the Motown Revue is the one to attend.
Pricing and schedule are currently unavailable.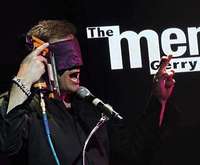 Get your mind blown - and read - during The Mentalist show. Gerry McCambridge is a renowned mind reader who entertains and amazes the audience during every performance. He employs a different kind of audience interaction that challenges what you believe about telepathy. McCambridge started on an NBC TV show and has performed for celebrities such as Donald Trump, Courtney Cox, Howard Stern and David Spade. The show features some adult content that may not be appropriate for children, but the audience is always pleased with McCambridge's performances.
Pricing and schedule are currently unavailable.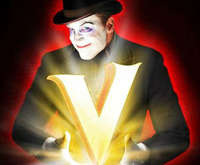 Vegas is all about the variety, and at V - The Ultimate Variety Show, you can experience all of it in one show. Comedians, acrobats, magicians and more take the stage in an unbelievably exciting performance. Olympic gymnasts, famous impressionists and hilarious comedians join together for a perfect show for all ages.
Pricing and schedule are currently unavailable.
Impress Simon Cowell with your very own vocals as you audition onstage at Madame Tussauds in Las Vegas. Your experience will be made complete as you meet all your favorite artists like Tim McGraw, Snoop Dog, Beyonce, Whitney Houston and countless others.
Pricing and schedule are currently unavailable.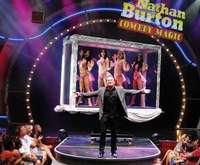 One of the biggest magic shows on the strip, Nathan Burton Comedy Magic is great for all ages featuring the best of both magic and comedy. You can expect to see an incredibly high-energy performance filled with jugglers, illusions, comedians and more!
Merlin Award for Best Comedy Illusionist 2008
by International Magicians Society
Pricing and schedule are currently unavailable.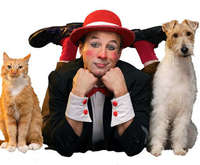 The Comedy Pet Theater is the place to be for animal lovers, featuring family-friendly, one-of-a-kind entertainment. You'll be delighted as these lovable furry creatures perform some of the most incredible feats you'll ever see an animal perfect. Alongside the 15 rescued cats and 10 rescued dogs, popular comedian and juggler Gregory Popovich will also entertain you with a few tricks of his own.
Pricing and schedule are currently unavailable.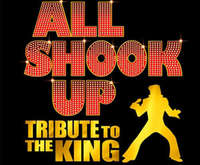 All Shook Up is one of Las Vegas' best shows this year, with its amazing tribute to the King of Rock n' Roll. Take yourself back in time to the days when Heartbreak Hotel was on the radio and get yourself All Shook Up!
Pricing and schedule are currently unavailable.

Activities