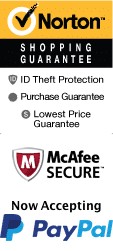 Jew Man Group
255 E Flamingo Rd Las Vegas, Nevada 89169
1-800-987-9852
Chat Now
Looking for a hilarious night out on the town in Las Vegas with a comedy show? Be sure to book the Jew Man Group show! This show features a troupe of Jewish performers who bring brilliant comedy and antics to the stage. You'll be laughing all night long! Plus, the theater is located right on the Strip making it easy to enjoy everything that Vegas has to offer before and after the show.
About the Show
Advertised as comedy 'about and for everyone', the jokes at the Jew Man Group show span lifestyles, religion, politics and more, bringing people from all walks of life together for some hilarious jokes. The show features the talents of several Jewish comedians who use their own life experiences and anecdotes to bring the audience plenty of laughter. The show prides itself for not being 'politically correct', allowing the sketches to adhere closer to the comedy of the 70s, 80s, and 90s. For those looking for an evening of laughs, this is a great option!
The show stars the talents of Rick Michel, Rich Notele, and Joel Leder. Inspired by comedians like George Burns, Sammy Davis Jr and Rodney Dangerfield, the show brings classic comedy to the stage. Each of the comedians has their own charisma, energy, and persona that combine for an evening of laughing. Described as being an unapologetic breath of fresh air, the show pokes fun at everyone - and brings everyone together to laugh about life and the world! The show was produced and written by Dick Feeney who has produced other Vegas shows like, 'Viva Las Vegas', 'Bottoms Up', and 'Las Vegas Tonite'. With such a star-studded crew, it is no surprise that the show brings some fantastic fun to the stage.
For people who are looking to get out and experience some classic Vegas-style comedy while staying on the Strip, the Jew Man Group show at the Tuscany Casino is an amazing option. Get ready to laugh at some of the most unapologetic and 'politically incorrect' jokes in Sin City. Combine it with other great Las Vegas attractions or a hotel in the area to enjoy some memorable moments in Vegas.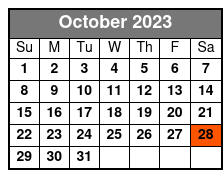 Options:
Jew Man Group - Show/Dinner
Available 9/30/2023 until 10/28/2023 View Detailed Schedule
Includes a meal of your choice at the Tuscany Resort Restaurant.
Frequently Asked Questions for Jew Man Group:
Approximately how long is the Jew Man Group?

It lasts approximately 80 minutes.

In what theater is the show held?

Tuscany Hotel and Casino.

What type of parking do you have?

Paid parking and paid valet parking.

What is the dress code?

Dress code is casual.
Book Now!