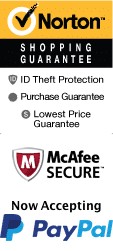 Jabbawockeez at the MGM Grand Hotel and Casino
3799 Las Vegas Blvd S Las Vegas, Nevada 89109-4319
1-800-987-9852
Chat Now
If you're looking for a unique and unforgettable music show experience in Las Vegas, look no further than the Jabbawockeez show at the MGM Grand. This dance crew has been wowing audiences for over a decade with their precise choreography, stunning visual effects, and mesmerizing music. The Jabbawockeez are renowned for their ability to blend cutting-edge technology with classic dance moves, creating an experience that simply cannot be missed.
About the Show
As you enter the theater, you'll be transported into a world of jaw-dropping visuals and pulse-pounding music. The space itself has been designed to enhance the experience, with state-of-the-art lighting and sound systems that will make you feel like you're in the middle of a high-energy dance party. And the Jabbawockeez themselves are truly a sight to see, with their signature white masks and gloves adding an air of mystery to their performance.
The show itself typically lasts around 90 minutes, during which time you'll be treated to a dynamic display of urban dance and street style. The Jabbawockeez seamlessly blend together a variety of dance styles, from breakdancing to popping to freestyle, showcasing their incredible versatility as performers. And with each routine carefully choreographed and timed to perfection, you'll be on the edge of your seat throughout the entire performance.
About the Jabbawockeez
The Jabbawockeez have been performing together since the early 2000s, rising to prominence after winning the first season of the hit TV show 'America's Best Dance Crew.' Since then, they've become one of the hottest acts in the dance world, regularly performing in Las Vegas and around the world. Their unique blend of dance, theater, and multimedia effects has won them fans from all walks of life, and they've even been featured in movies and TV shows like 'Step Up 2' and 'The Masked Singer.'
Overall, if you're looking for an unforgettable evening of dance and entertainment in Las Vegas, the Jabbawockeez show is the way to go. With their unparalleled talent, stunning visuals, and engaging music, you won't be disappointed by this epic performance. So what are you waiting for? Book your tickets today and get ready to experience the magic of the Jabbawockeez!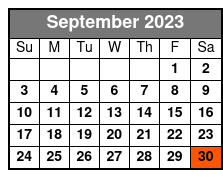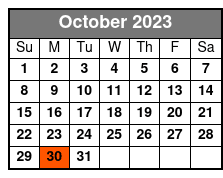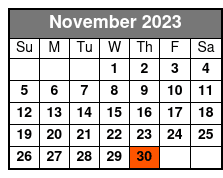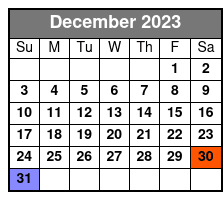 Frequently Asked Questions for Jabbawockeez at the MGM Grand Hotel and Casino:
Approximately how long is the Jabbawockeez at the MGM Grand Hotel and Casino?

It lasts approximately 90 minutes.

In what theater is the show held?

MGM Grand.

What is the dress code?

Dress code is casual.
Book Now!