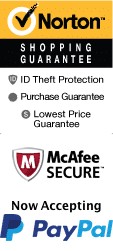 Indoor Skydiving Experience in Las Vegas
200 Convention Center Dr Las Vegas, Nevada 89109
1-800-987-9852
Chat Now

Choice of several departures throughout the day

All taxes, fuel surcharges and service fees included

Once-in-a-Lifetime Experience

Duration: 60 minutes

Schedule
If you're looking for a great day of fun and adventure that comes to the indoor skydiving experience in Las Vegas. It is a once-in-a-lifetime experience and you will have a lot of fun enjoying yourself. There are so many things to see and do and it will just be a special experience for you. There are many times for you to go so you can be flexible. If you are looking to have the skydiving experience without jumping out of a perfectly functional plane then this is the opportunity you've been looking for. Most people think skydiving is a thriller but it is very dangerous. Almost any number of things could happen with the most likely being that your parachute could fail to deploy. If that happens then you might have an unfortunate accident. With this in mind, you have a tremendous opportunity to really have fun and enjoy yourself.
This is a very fun and a family-friendly activity and you will have the time of your life. It is the perfect way to spend your day in Las Vegas doing something exciting with that being too dangerous. You will be able to feel what it's like jump off the plane without actually doing it. Prepare for a lot of fun and excitement while you do this activity.
You will come and we will give you everything you need for this adventure. You will get the feeling of being floating in the sky with your parachute deployed. It will be an amazing and exhilarating experience for you. Before you start you will have someone who is a professional train you and tell you everything you need to know to be prepared.

Have you always wanted to skydive, but been too afraid to take the plunge from a plane? Feel your stomach drop during an indoor skydiving experience at one of the first US facilities of its kind. Spend three whole minutes suspended over an indoor wind tunnel, simulating the weightless feeling of jumping from high in the sky. Appropriate for all fitness levels, this is a family-friendly way to spend time on the Las Vegas Strip and experience what it's like to free fall without an airplane, parachute, or risk of motion sickness.
Before you simulate floating through the sky, register at the front desk for your flight suit and learn the ins and outs of indoor skydiving. During a training class, an experienced professional runs through all the basics: how to hold your body while flying, hand signals, and safety procedure. Look the part by donning a flight suit, gloves, goggles, helmet and ear plugs.

When you're ready to catch some serious air, enter the wind tunnel area with a small group of no more than five people, plus the instructor. You'll each take turns whipping and turning weightlessly in the air, simulating the feeling of free falling from a plane. Whereas typical skydiving free-fall time typically lasts roughly a minute, this simulation grants three minutes of uninterrupted air time over the high-powered wind tunnel. The airstream safely lifts you skyward, with highly trained instructors within an arm's reach. Experience the thrill of weightlessly hurtling through the sky, with none of the risk or weather concerns. It's the perfect way to get another kind of adrenaline fix on the Vegas Strip!
Book Now!