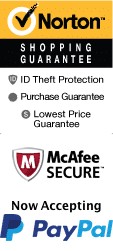 Hoover Dam Tour from Las Vegas
680 E Pilot Rd STE B1 Las Vegas, Nevada 89119
1-800-987-9852
Chat Now
There are certain places in American history that represent the history. If you don't know much about it, the country was built on pioneering. It's something that's not for everyone, but if you enjoy learning about history, there's a lot to gain. Take a look at it if you want to learn a thing or two.
There's so much to learn about the dam. There are places like the Grand canyon that need to be fixed and can teach people a lot just by moving a certain way. Because these landmarks are so big, people often take photos there.
You get to see a lot from seeing how much one body of water flows to another. Without something like a Dam, life would be so much more dangerous. Even though we're mostly made out of water, there are many things that can make other organisms die to death so easily.
There's something so impressive when it comes to seeing the history of a business. Our country was built on pioneers. Even though, they were very rich, they helped Americans reached their dreams that they couldn't have done before. It's something that has an impact on a lot of foreigners because they don't get to see all of this stuff everyday.
It's something that represents our freedom, which you don't feel everyday. There's a lot that has to be done to make sure that you get to see these things that you may value or look up to. Only you know what you like. No one is going to tell you how to feel when you go to the dam. Of course, you're going to be in Las Vegas.
Your trip to Las Vegas won't be complete without a tour of the mighty Hoover Dam! Built during the Depression, thousands of men came to Black Canyon to tame the Colorado River, and it took them less than 5 years to build the largest dam of its time.
Hoover Dam Express Tour:
This tour provides approximately 2 hours of free time at the Dam - where you can go on the two-hour guided discovery tour, visiting the exhibit gallery, penstock viewing platform, visitor center and more.
Hoover Dam Deluxe Tour:
Why not upgrade your tour to include a buffet lunch at Railroad Pass, followed by a visit to the Ethel M Chocolate factory and botanical gardens?
Hoover Dam Deluxe Tour and Lake Mead Cruise:
To make the most of your day, you have the opportunity to include a memorable 90-minute cruise on the Desert Princess paddle boat to enjoy the delights of boating on the largest man-made lake in the US. A picnic style meal is served aboard the boat.
Regardless of which option you select, you'll enjoy phenomenal views of Hoover Dam, admire the beauty of Lake Mead and see the colorful Arizona Paint Pots in stark contrast against the volcanic rocks of Black Mountain.
Options:
Hoover Dam Tour from Las Vegas
Available 1/1/2024 until 11/30/2024 View Detailed Schedule
Hotel pick-ups commence approximately 60 minutes prior to tour time
Pickup included
Book Now!