With a bus tour to the Hoover Dam, access to the Visitor Center, exhibit area, museum, and the "Construction of the Hoover Dam" movie the Hoover Dam Coach Tour is the ultimate touring experience!

Details

The tour lasts approximately 4-4.5 hours.

Hotel Pick Up & Drop Off is Included
*View Details

Appropriate for All Ages

Handicap Accessible

Both Cameras and Video Cameras are Permitted

View Schedule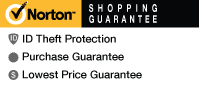 Description
Your 4.5-hour tour begins when you are picked up from your Las Vegas hotel and registered before boarding a luxurious motor coach for your 45-minute drive to the Hoover Dam. On your drive, your bus driver who is also a knowledgeable and professional tour guide will be informing you about points of interest.
As you near the dam, you will begin seeing some of the most incredible views of the nation's largest man-made reservoir, Lake Mead.
When you arrive at the dam, you can also walk along the top of it and view the Mike O'Callaghan-Pat Tillman Memorial Bridge. If you're feeling adventurous, you can stand with one foot in Nevada and the other in Arizona! With up to two hours at the Hoover Dam, you will not only see some of the most incredible views, you will also get to learn all about its construction and the multitude of history facts that go along with it.
The Hoover Dam Interior Tour is included with the Hoover Dam Coach Tour. The interior tour will take you through the lower level of the dam and how it works along with its history.
Take the Hoover Dam Coach Tour for a tour full of amazing views and rich history. Bring the whole family for this tour to create lifelong memories and have the opportunity to see sights like no other!
Options:
Hoover Dam Coach Tour (BLD-4)
Available Now until 3/31/2017 View Detailed Schedule
Take a scenic drive to the Hoover Dam. You will board a luxury motorcoach, which will take you to Lake Mead, the east chasm of Arizona and the Hoover Dam. Enjoy stunning views from all angles, and make sure you snap some photographs of the incredible Hoover Dam.
Reviews