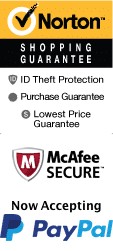 Hoot and Hoover Dam Tour
155 W Imperial Ave suite 125 Las Vegas, Nevada 89102
1-800-987-9852
Chat Now

Comprehensive tour by bus/coach

Enjoy a day away from the hustle and bustle of the city

Lunch included

Small group ensures personal service

Duration: 6 hours 30 minutes

Schedule
The Hoover Dam is one of the essential Dams in the whole of the United States and the reason for this is because it serves as an inspiring symbol for the American engineers. It was built when the American country was believed to be in a more profound depression due to the activities that were happening at that time.
For now, the dam is one of the largest in the world that has total capacity and capability to serve the whole nation. For now, it attracts so many tourists across the United States and also some from the international sector together with the tourist. According to the statistics of the dam, it indicates that per every year they receive visitors more than one million this making up one of the highest numbers a barrier can collect in the globe.
The situation and location of the dam are being based at the Los Vegas. The most common reason why the barrier receives such kind of the high number of visitors is that people want to know how this power plant can generate the high voltage of power and convert it into the electricity that we use. It is the best place to spend time at this because apart from the dam there are also the riverways, canyons and the beautiful valleys that do surround this power plant. The has the best places that you can ever imagine of for the sake of your adventure and to those who may be willing to come as a group is a best and enjoyable thing to do. The dam also has places that are allowed to take photos at.
For an in-depth FUN tour of the Hoover Dam with a difference - look no further than the Hoot and Hoover Dam Tour! Your tour guide is not only a stand-up comedian, but also an expert who will help you discover the mechanics behind Hoover Dam - from the inside out. Also included is lunch, a visit to Ethel M's and more.
Hotel pick-up from seven convenient locations with air-conditioned transport
Trained guides - Listen to your expert guide, fully trained and knowledgeable on all aspects of Hoover Dam and it's history. They are often referred to as Dam Encyclopedias!
Government's Power Plant Tour - Travel 524' into the walls of Black Canyon to view the Nevada Powerwing, generators and a 30-foot-diamter pipe inside one of the four diversion tunnels
A Walk on the Top - A Walk on the Top - Fully guided comprehensive 45-minute walking tour over the top of the dam
Scenic Lake Mead Overlook - Snap some beautiful scenic photographs of Lake Mead
Delicious Lunch - Early afternoon lunch on the way back to Las Vegas
Chocolate Factory - Short but sweet stop at Ethel M's Chocolate Factory
Vegas Trivia - Learn about Howard Hughes, the mafia and Las Vegas on the ride back
Book Now!