Description
Enjoy an exciting day in Hollywood and tour the city like a star on the Hollywood Day Tour from Las Vegas. This tour begins with an amazing scenic drive from Las Vegas through the high desert and the dry lakes. You will see spectacular mountain ranges, the incredible south end of Death Valley, and beautiful views of Mohave Yucca and Joshua Tree forests. Bring your camera along for these picturesque photo opportunities en route to Los Angeles and the world famous Hollywood California.
When you arrive in Hollywood you will stop for lunch at the beautiful Santa Monica Beach and Pier. Then, there will be time to explore the area. You can walk barefoot in the sand where David Hasselhoff worked and where Hollywood directors filmed the most watched television series of all time, Baywatch. You can even bring your swimsuit and take a swim in the Pacific Ocean. You will see the famous Rodeo Drive shopping area and Sunset Strip. The tour will take you by Beverly Hills where many of the stars live.
Movie stars such as Tom Cruise, Madonna, Jennifer Aniston, Jennifer Lopez, Jack Nicholson, and many more live in this stunning neighborhood. Find your favorite star on Hollywood's Walk of Fame, see the Chinese & Kodak Theaters where the Oscars are held, and so much more.
Detailed Tour Itinerary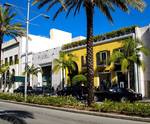 Drive By
Drive By
Beverly Hills near Las Vegas, NV
Beverly Hills is probably one of the most popular neighborhoods in the world, as it is home to many A-list celebrities. It is also home to Rodeo Drive, which features some of the best shopping opportunities such as Gucci, Armani, and Michael Kors.
Drive By
Drive By
Death Valley National Park near Las Vegas, NV
Death Valley National Park is one of the most infamous yet beautiful national parks in the United States. Visit the sand dunes, a ghost town, a golf course, and plenty more. The park is also great for hiking.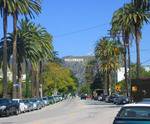 Tour Stop at
Tour Stop at
Hollywood near Las Vegas, NV
Hollywood is known as the hub for all things A-List. From celebrities, great shopping venues, and sights to see, this area is brimming with things to do. It is also known as the home of the film industry.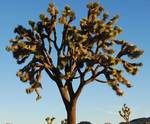 Drive By
Drive By
Joshua Tree Forest near Las Vegas, NV
Joshua Tree Forest is located in the south east part of California and is considered a National Park. The park itself is known for its abundance of beauty as well as trails perfect for hiking, biking, and camping areas.
Drive By
Drive By
Rodeo Drive near Las Vegas, NV
Home to some of the most popular stores and restaurants in the world, Rodeo Drive is a local hotspot. Just a few of the shopping opportunities include Armani, Gucci, Coach, Louis Vuitton, and plenty of other designer stores.
Tour Stop at
Tour Stop at
Santa Monica Beach near Las Vegas, NV
Santa Monica Beach offers plenty of activities for all who visit. Whether guests enjoy suntanning or prefer to get their hair wet and go swimming in the ocean, the beach is the perfect place to spend an afternoon.
Drive By
Drive By
Sunset Strip near Las Vegas, NV
The Sunset Strip spans across West Hollywood and is one of the most famous places in the city. This stretch of land is home to the Laugh Factory, many different clubs and bars, Chateau Marmont, the Sunset Tower Hotel, House of Blues, Sunset Plaza, and more.
Tour Stop at
Tour Stop at
TCL Chinese Theatre near Las Vegas, NV
The TCL Chinese Theatre was originally opened in 1927 as the Grauman's Chinese Theatre. Pagodas, temples, and other beautiful architectural feats characterize the theatre as one of the most culturally gorgeous structures in LA. With modern movies being shown daily and IMAX capabilities, a movie at the TCL Chinese Theatre is definitely a great addition to any vacation.
Tour Stop at
Tour Stop at
Walk of Fame near Las Vegas, NV
The Walk of Fame is a great place to visit when in the area. Here, you can see the stars of some of the most famous people, including musicians, actors and actresses. See the impact of these legends on the industry as you visit this iconic attraction.
Stops may change due to traffic, weather, maintenance, etc.
We had an awesome day. The trip was full of surprises and we we made a few stops that we didn't expect to make. The driver was great and full of excitement for us - so this made our trip even better. He was very knowledgeable about the places that we went.I thought it would be a long day but with the enthusiasm the driver had it made our day go by fast.





-- Julie Snider - New Lexington, OH

This was a great trip! I did it with my boyfriend during our 4 day trip to vegas which was to celebrate my birthday. The bus picked us up promptly at 6am and we reached santa monica before the afternoon. The weather was not quite what i had expected, but the pier was great, the tour of la, and beverly hills was great, and hollywood was awesome. I was not really sure what to expect (how many times we would stop, how much walking was involved, etc.). You only stop twice: santa monica pier where yu have an hour to explore and at hollyowod where you have an hour and a half to explore. The la and beverly hills tour was on the bus, and our tour guide pointed and explained. I did ot mind, as my feet were tired from walking the pier. Overall, i recommend this trip. I was able to do vegas and cali all in 4 days! Can't beat that!





-- Jasmine Erskine - Cortlandt Manor, NY

We had an excellent time on this trip. Booking was easy, confirming was easy and our pick-up was prompt and well-organised allowing us to set off in good time. We had breakfast snacks waiting for us on our seat which was a nice addition too. Eli, our driver, was superb. He made the drive through the desert very interesting and made us feel completely relaxed. Once we arrived in la, we were taken to santa monica where we had a whole hour to enjoy the pier/beach and have our provided lunch. After a drive through beverly hills and sunset boulevard, we were driven to hollywood and, since we were making good time, eli took the time to show us a few other great spots on the way. We had two and a half hours in hollywood, which was great. It meant we could take our time and grab a drink or something to eat too. Then we began our journey back home after a terrific day, back through la and the desert. Overall, this was a fantastic trip, an absolute highlight of our holiday, and i'd recommend it to anyone.





-- Hayley Woodward - Oxford, UK

LAS VEGAS NV
HOTELS & VACATION PACKAGES
MOST POPULAR THINGS TO DO
IN LAS VEGAS NEVADA