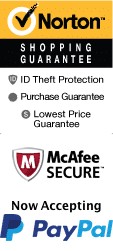 Hidden Valley and Primm ATV Tour
3950 South Las Vegas Boulevard Las Vegas, Nevada 89119-1006
1-800-987-9852
Chat Now
When it comes to visiting the beautiful city of Las Vegas there is more to the beautiful city of sin then just the Las Vegas strip. There are also miles and miles of beautiful mountain terrain that you can enjoy with your family, and with the Hidden Valley and Primm ATV Tour you will get to experience the beautiful dessert landscape hands on. The tour which costs an affordable $168 will take you through the dessert landscapes via ATV ride, and the tour lasts for the whole day.
Riders will get hands on training into the ATV gear and how to operate the mobile vehicle. All safety gear will also be provided as well, which is a stellar value when compared to the average cost of safety gear during a trip. You can expect your day to be action packed and full of adventure as the mountainside dessert terrain has no shortage of beautiful succulents and interesting animals. Operating the vehicles is not as hard as one might think, and if you have any previous experience operating a motorcycle it is pretty much the same thing. When it comes to having an interesting and fun day that the whole family can enjoy the Hidden Valley and Primm Atv Tour is a stellar bargain.
Although it can take some getting used to, and you will need to stay extra hydrated during your trip there is no better way to experience the dessert then by ATV. The Hidden Valley and Primm Atv Tour is available throughout the summer, and booking is available on line or in person. If you have been planning a trip to Las Vegas and you have an appetite for adventure check out the Hidden Valley and Primm Atv Tour.
No experience necessary on this ATV adventure tour from Las Vegas to the Hidden Valley. Escape the pavements of Las Vegas and have lots of fun as you bump along the dusty trails in the McCullough Mountain range, Hidden Valley and across the Roach Dry Lakebed. The longest ATV tour in Las Vegas and the shortest ride to get there!
Your day begins with complimentary air-conditioned transportation from your hotel to the tour departure point at Jean, NV (about 20 -30 minutes from the Las Vegas Strip). After a short but thorough safety briefing, set out on an adventure through rugged desert and mountain terrain. Travel through historic Hidden Valley, extinct lava beds, Roach dry lake and then enter the rugged McCullough Mountain Range. This longest ATV tour in Las Vegas will cover anywhere from 20 to over 50 miles of desert terrain depending on group size and riding level.
Book the morning tour and stop for a short break at Buffalo Bill's Hotel and Casino in Primm, Nevada on the California - Nevada Stateline and then prepare for your return ATV ride. Afternoon tours offer the same ATV ride, but are shorter in total tour duration, as they do not stop at Primm.
Your tour ends with air-conditioned transportation back to your hotel.
Please Note: All ATV riders must be at least 16 years old.
Book Now!