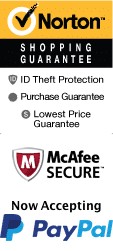 Haunted Boulder City Ghost and UFO Tour
567 Nevada Way Boulder City, Nevada 89005
1-800-987-9852
Chat Now
Prepare yourself for a thrilling adventure through the paranormal realm on the Haunted Boulder City Ghost and UFO Tour in Las Vegas, Nevada! This 3-hour tour is jam-packed with ghostly sightings and extraterrestrial encounters that will leave you questioning the existence of a spiritual world. The tour takes travelers to some of the most haunted locations in Boulder City, including the Boulder Dam Hotel and the historic train depot, where countless visitors have reported strange occurrences.

The tour begins in the evening, with a pickup from your hotel in Las Vegas, as you journey towards Boulder City, which was established as a community for workers during the construction of the Hoover Dam. A knowledgeable guide leads the way through an informative and entertaining presentation on the spooky history of the city and the eerie sightings. Visitors will be able to relive the experience of paranormal activities and extraterrestrial encounters at famous landmarks, including the infamous Area 51 and the extraterrestrial highway.

The Haunted Boulder City Ghost and UFO Tour offers a unique and unforgettable experience for travelers looking for an eerie thrill. The tour provides a safe and exciting way to explore some of the most haunted places in Boulder City. During the tour, guests will learn about the history of the locations, as well as the legends and stories that have been passed down through the years.

Experience the magic of the dark sky and the eerie atmosphere, as you venture into a realm of spirits and extraterrestrial sightings. This tour is perfect for those interested in the paranormal, and is a memorable evening out for families, groups, and individual travelers.

Experience an adventure like no other on the Haunted Boulder City Ghost and UFO Tour in Las Vegas, Nevada. With its history-rich sites and chilling legends, this tour is sure to leave you captivated and mesmerized. Don't let this exciting opportunity pass you by; book your tickets today and get ready to be transported to a world beyond imagination!
Book Now!