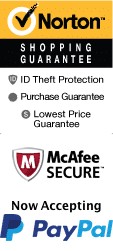 Grand Canyon South Rim Small Group Tour
Las Vegas Strip Las Vegas, Nevada 89109
1-800-987-9852
Chat Now
Embark on an adventure of a lifetime with the Grand Canyon South Rim small group tour, an awe-inspiring experience that takes you through one of the world's most spectacular natural wonders. Located in Las Vegas, Nevada, the Grand Canyon is a steep-sided canyon carved by the Colorado River in Arizona. The tour allows for a comprehensive view of the Grand Canyon, and you get to witness the magnificent beauty of the various rock formations that have been shaped over millions of years.

The stunning tour route takes visitors on a journey through the Mojave Desert and Joshua Tree, followed by the stunning views of the magnificent Grand Canyon. The tour guide will provide interesting insights into the history and culture of the area, as well as answering any questions you may have. You'll also be given ample time to explore the canyon at your leisure, taking in its breathtaking vistas, and taking pictures of the incredible scenery.

The Grand Canyon South Rim is a must-see attraction and a once in a lifetime experience. This tour is great for many travelers, including families, solo travelers, and couples. The tour takes approximately 15 hours, which is enough time to explore and appreciate the size and beauty of the canyon while still leaving enough time to return to Las Vegas.

The Grand Canyon South Rim also has varied terrain, making the trip a perfect adventure for all types of participants. Everyone can enjoy the scenic views and the unique wildlife and plants that make home in this unique terrain. Wear comfortable clothes and shoes as there is some walking involved.

The Grand Canyon South Rim small group tour is a remarkable experience that takes you on an exploration journey of the canyon, leaving you in awe of the beauty of nature. You get to enjoy the comfort of an air-conditioned vehicle, sit back and relax, and enjoy the journey while taking some of the world's best scenic paths. The tour also provides pick-up services for your convenience, so you don't have to worry about transportation.

In conclusion, the Grand Canyon South Rim small group tour is a perfect opportunity to enjoy the beauty of the Grand Canyon, take in its astonishing views, and experience one of the Seven Wonders of the World. An adventure that should not be missed, with memories to last a lifetime. Don't miss out on this amazing opportunity to see one of the most beautiful natural wonders in the world. Join us on this tour and experience the grandeur of the Grand Canyon South Rim for yourself.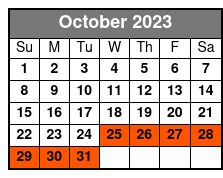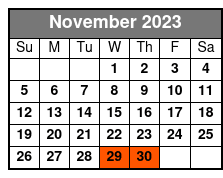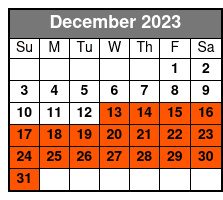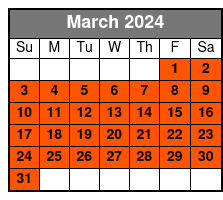 Options:
Tour with Hot Breakfast 06:00
Available 10/1/2023 until 3/24/2024 View Detailed Schedule
Duration: 15 hours
Hot breakfast
Mercedes Sprinter Van
Pickup included
Book Now!