Cruise in comfort as you enjoy your Grand Canyon experience in a custom built VIP Luxury Mini Coach.

Details

The tour lasts approximately 14-15 hours.

The tour price also includes free snacks, water, and lunch.

Hotel Pick Up & Drop Off is Included
*View Details

Appropriate for All Ages

Both Cameras and Video Cameras are Permitted

View Schedule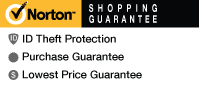 Description
With roundtrip transportation to and from Las Vegas, you can enjoy a Grand Canyon mini-vacation in addition to your time in Vegas. Photo stops will include Hoover Dam, the famous Route 66 Train Museum, Yavapai Point, the Bright Angel Lodge, and the Hopi House Gift Shop. You'll spend three hours at the rim, where you'll even have the option to walk the 'most beautiful walk in the world,' a 2.5 mile hike from Mather Point to Yavapai Point and then the magnificent Bright Angel Point. Of course, if you just don't feel up to the walk, you can accompany the tour guide for a drive to the various view points.
This is one of the best high end tours that will take you to the magnificent South Rim. Along the way, your tour guides will share information with you about the Grand Canyon and American Southwest. With complimentary hotel pick-up, light breakfast, lunch, and a narrated driving tour, the Grand Canyon South Rim Photo Tour is the best choice for a convenient and beautiful tour of all the highlights of the Grand Canyon.
Tour Highlights
Hoover Dam: One of the seven technical wonders of the world, the massive Hoover Dam gives you extraordinary views of the Black Canyon and Lake Mead.
Old West Train Museum: This museum is on the historic Route 66 in Kingman, AZ and gives extensive historical information about trains.
Mather Point: Look down a mile below to see the Colorado River make its way west through the canyon with this breathtaking view of the Grand Canyon.
Yavapai Point: From here, you can catch a glimpse of the inner canyon, Bright Angel Canyon, and Phantom Ranch. There is also a small museum and a bookstore here.
Bright Angel: Walk along the canyon rim between Mather Point and Bright Angel Lodge, and the old El Tovar Hotel in the historic Grand Canyon Village District.
Hopi House: This gift shop is world renowned for its quality and selection of Native American art from handicrafts to souvenirs.
Reviews