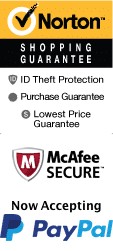 Grand Canyon South Rim, Hoover Dam and Route 66 Tour From Las Vegas
Las Vegas Strip Las Vegas, Nevada 89109
1-800-987-9852
Chat Now
Are you looking for a thrilling adventure during your Vegas trip? Then look no further than the Grand Canyon South Rim, Hoover Dam, and Route 66 Tour. This ten-hour tour takes you through one of the wonders of the world, the Grand Canyon, and the impressive architecture of the Hoover Dam, all while soaking in the beauty of one of the most iconic roads in America, Route 66.

Starting at 6:30 am, the first stop on your journey will be the Hoover Dam, where you can witness engineering at its finest. Spend an hour exploring the Dam's museum and visitor center, even going inside the power plant to see the enormous generators. Next, you will head to the Grand Canyon, where you will park at Bright Angel Lodge and have roughly three hours to explore the area. Admire the breathtaking views from the South Rim, hike the Bright Angel Trail, or shop for souvenirs at one of the many gift shops.

Before heading back to Vegas, you will make a stop at the famous Route 66, where you can get out and stretch your legs while experiencing the quirky shops and restaurants that line the street. You will even have the opportunity to stand in two different states at once at the state line.

The Grand Canyon South Rim, Hoover Dam, and Route 66 Tour is a perfect way to experience the natural beauty of Arizona and Nevada without the hassle of driving and navigating on your own. Sit back in the comfortable air-conditioned bus and let the knowledgeable guide walk you through each attraction and provide fascinating insights into the history and geology of the area.

The Hoover Dam and The Grand Canyon are true American landmarks and remind us of the country's ingenuity and natural beauty. Not only will you experience these wonders, but you will also see a piece of American history with a stop at Route 66. This tour is a must-do for anyone visiting Las Vegas.

Experience the awe-inspiring beauty of the Grand Canyon, marvel at the engineering feat of the Hoover Dam, and step back in time on the historic Route 66. This tour is the perfect addition to your Vegas trip and an adventure you will never forget. Book your tour today and experience the best of the American Southwest.
Options:
Grand Canyon National Park, Hoover Dam and Route 66 Tour From Las Vegas
Available Now until 3/31/2024 View Detailed Schedule
Pickup included
Book Now!