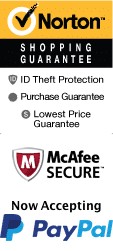 Grand Canyon Skywalk Trip - Transportation Only
Las Vegas Strip Las Vegas, Nevada 89109
1-800-987-9852
Chat Now
Looking for a thrilling adventure that will take your breath away? Look no further than the Grand Canyon Skywalk Trip in Las Vegas, Nevada. You'll have the chance to walk on a glass bridge suspended 4,000 feet above the Grand Canyon, providing stunning panoramic views of one of the world's most beautiful natural wonders.
This tour will begin with a comfortable ride from Las Vegas to the Hualapai Indian Reservation, home to the Skywalk. Once you arrive, a knowledgeable guide will provide information about the area's history and geology before leading you to the Skywalk itself. As you step onto the bridge, you'll feel like you're walking on air as you gaze down at the vast expanse of the Grand Canyon beneath your feet.
After the Skywalk experience, guests have the opportunity to explore the other attractions on the Hualapai Indian Reservation, including a Native American village exhibit and a chance to ride on a helicopter or zip-line over the canyon. This tour typically lasts around six hours, with approximately four hours spent exploring the Skywalk and other attractions.
The Grand Canyon Skywalk is a unique and awe-inspiring experience that will create memories to last a lifetime. From the stunning views to the educational information provided by the knowledgeable guides, guests will gain a new appreciation for the beauty and geological diversity of the Grand Canyon region.
As one of the most popular tourist attractions in Las Vegas, the Grand Canyon Skywalk is not to be missed. Whether you're a seasoned traveler or visiting for the first time, this tour is sure to take your breath away and leave you with memories that will last a lifetime. So why wait? Book your Grand Canyon Skywalk trip today and experience the thrill of a lifetime!
Options:
Grand Canyon Skywalk Trip - Transportation Only
Available 9/28/2023 until 3/31/2024 View Detailed Schedule
Pickup included
Book Now!