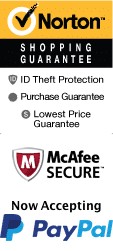 Grand Canyon National Park South Rim Tour from Las Vegas with Lunch
3300 Las Vegas Blvd S Las Vegas, Nevada 89109
1-800-987-9852
Chat Now

Duration: 13 hours
Are you ready to experience one of the most breathtaking natural wonders in the world? The Grand Canyon National Park South Rim Tour from Las Vegas with Lunch offers an unforgettable expedition that will take you through stunning landscapes, awe-inspiring rock formations, and dramatic viewpoints. Located only a few hours away from the Vegas Strip, this tour will take you on a journey to explore one of the most iconic landmarks in the United States.
Traveling aboard a comfortable and modern bus, you will be picked up from your hotel in the morning and enjoy a scenic ride through the Mohave Desert and past historical Route 66. Along the way, your expert guide will share engaging stories and fascinating facts about the region's history, geology, and wildlife, making this trip both fun and educational. You will also have the chance to watch a relaxing movie on the bus, to prepare you for an exciting day ahead.
Once you arrive at the Grand Canyon National Park South Rim, get ready to be amazed by the stunning scenery that awaits you. You will have plenty of time to explore and take photos at various viewpoints such as Mather Point, Yavapai Point, and Bright Angel Lodge. Each location offers a unique perspective on the Canyon's spectacular colors, textures, and depths. You can also take a stroll along the Rim Trail, a paved path that stretches for 13 miles and showcases numerous breathtaking views.
As part of the tour, you will also enjoy a delicious lunch at a historic lodge inside the park. The meal includes a choice of sandwiches, salads, or wraps, and it is the perfect time to recharge your batteries and soak up the serene atmosphere of the Grand Canyon.
If you're a nature lover or an adventure seeker, the Grand Canyon National Park South Rim Tour from Las Vegas with Lunch is an experience you don't want to miss. You will witness the grandeur of one of the world's most stunning natural wonders and create unforgettable memories. So grab your camera and your sense of wonder, and let's explore the Canyon together! Book your tour today and embark on a journey that will leave you awe-struck.
Book Now!