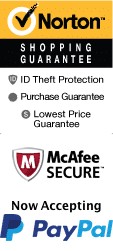 Ghost Hunt in Goodsprings from Las Vegas
255 E Flamingo Rd Las Vegas, Nevada 89169
1-800-987-9852
Chat Now

Fully narrated tour

Led by a local guide

Instant Confirmation

All necessary equipment included

Duration: 4 hours

Schedule
Ready to go on a ghost adventure that will send chills down your spine? Look no further than Ghost Huntin' Goodsprings from Las Vegas! Located just 30 minutes outside of the bustling city, this spine-tingling adventure will take you to the small town of Goodsprings where paranormal activity is said to be rampant.

Your journey will begin with a guided tour of the abandoned Goodsprings Schoolhouse, where ghost hunters claim to have encountered the spirits of children who once attended the school. You'll hear unheard whispers and feel cold spots as you explore the eerie rooms of the schoolhouse. From there, you'll venture to the well-known Pioneer Salon, where the ghost of a miner is said to still linger.

As you walk the same floorboards as the spirits that allegedly haunt these stops, you'll learn about the fascinating history of Goodsprings, including its role in the Wild West and booming mining industry. You'll also receive expert ghost hunting tips and tricks from your guide on how to communicate with the otherworldly beings that may be present during your visit.

This walking tour will last approximately 2.5 hours and requires comfortable shoes as there will be a moderate amount of walking involved. Dress appropriately for the weather as the tour takes place outdoors.

Goodsprings is known for its rich history, including legends of ghost sightings and strange occurrences. The town was once home to gunfighters and miners who lived and died in its saloons and mines. The Pioneer Salon, in particular, is said to be the oldest saloon in the state of Nevada and was frequented by notorious characters such as Clark Gable and Bugsy Siegel.

Concluding your adventure, you'll be transported back to Las Vegas, with an unforgettable experience under your belt. Don't miss out on the opportunity to explore the haunted town of Goodsprings and possibly make contact with the paranormal world.

In summary, Ghost Huntin' Goodsprings from Las Vegas offers a spine-chilling adventure that takes visitors to the heart of a ghost town where spirits are said to roam freely. Perfect for thrill-seekers and history buffs, this guided tour offers a unique and unforgettable experience that can't be missed. Book your tickets now and get ready to explore the unknown!
Book Now!