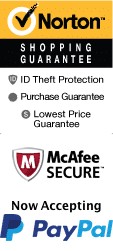 Finger Licking Foodie Tour
3635 S Las Vegas Blvd Las Vegas, Nevada 89109
1-800-987-9852
Chat Now
Imagine yourself strolling down Las Vegas Boulevard, surrounded by neon lights and the hustle and bustle of the city. The Finger Licking Foodie Tour promises to be an unforgettable culinary adventure through the city's most renowned foodie hotspots. This tour takes guests on a 2.5-hour journey to experience Las Vegas' food scene like a true local.
The Finger Licking Foodie Tour is centered around a luxury motor coach that takes guests to some of Las Vegas' most beloved restaurants. Along the way, guests are given an inside look into celebrity chef-owned eateries and local hidden gems unique to the city's diverse culinary offerings.
As guests embark on this tour, they can rest easy knowing they'll be transported in style. The luxurious motor coach includes comfortable upholstered seating, large windows for sightseeing, and air conditioning to combat Las Vegas' unyielding heat. A knowledgeable tour guide accompanies guests to give the lowdown on what Las Vegas' culinary scene has to offer.
The Finger Licking Foodie Tour is a truly unique way to indulge in the city's many delicacies, take in its sights, and listen to stories from the people behind some of Las Vegas' most acclaimed eateries. This tour is perfect for those looking to sample the best of the city's cuisine without breaking the bank or spending countless hours combing the city for hidden gems.
As you hop from restaurant to restaurant, you'll experience a variety of cuisine, including French, Italian, and Mexican. You'll have the chance to savor off-menu bites crafted specifically for this tour. The tour includes four stops, generously portioned servings, and plenty of foodie insights into the dishes and restaurants.
As a bonus, guests also have the chance to enjoy a variety of drinks along the way. From sparkling wines to hand-crafted cocktails, there's no shortage of tipples to pair with your cuisine. However, it's not all just about indulging – the tour includes some history and background about the restaurants and food scene in Las Vegas.
In conclusion, The Finger Licking Foodie Tour is an unforgettable gastronomic experience that anyone visiting Las Vegas should consider. With a knowledgeable guide, luxurious transportation, and delicious food and drink, this tour immerses guests in the city's foodie culture and showcases some of its top eats. Don't miss a chance to eat your way through Las Vegas. Book your spot on this tour today!
Book Now!