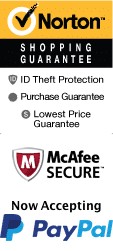 Exotic Car Supra Driving Experience in Las Vegas
7000 Las Vegas Blvd N Las Vegas, Nevada 89115
1-800-987-9852
Chat Now
Do you have the need for speed? Then the Exotic Car Supra Driving Experience in Las Vegas should be first on your list. This exhilarating activity takes place at the Las Vegas Motor Speedway and allows visitors to drive a Toyota Supra, one of the fastest sports cars on the market, around the raceway. You'll feel like a professional race car driver as you race around the track at speeds of up to 130 miles per hour.
Upon arrival at the speedway, you'll receive a brief orientation on safety and handling of the Supra. Then, you'll be given the keys to your car and allowed to take it for a spin around the track. The experience includes several laps, with opportunities to switch drivers with a friend or family member. Spectators are also welcome, allowing your loved ones to watch from the stands as you speed around the track.
The Las Vegas Motor Speedway is located just a few miles north of the famous Las Vegas Strip. The speedway has been home to many notable NASCAR races and is a landmark in the city. The highlight of this activity is undoubtedly the Supra car itself, a powerhouse of a vehicle that can put most other sports cars to shame.
It's not often that you get the chance to drive such a high-performance vehicle yourself. This is an activity you won't soon forget, and it's perfect for adrenaline junkies, car enthusiasts, or anyone seeking a unique and unforgettable experience in Las Vegas.
If you're looking for a thrill like no other, look no further than the Exotic Car Supra Driving Experience in Las Vegas. You'll be pushing yourself and your car to the limit, and you won't regret a single moment of it. So, don't wait any longer, book your experience now and get ready to live life in the fast lane.
Book Now!