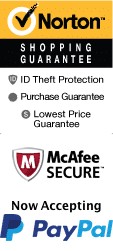 Downtown Las Vegas Nighttime Walking Tour
1 S Main St Las Vegas, Nevada 89101
1-800-987-9852
Chat Now

Soak up the atmosphere on a walking tour

Led by a local guide

Instant Confirmation

Tour is wheelchair accessible

Duration: 2 hours

Schedule
Get ready to experience all the excitement that Downtown Las Vegas has to offer on this thrilling nighttime walking tour. As you explore Sin City's oldest district, you'll be captivated by the sights and sounds of bustling casinos, dazzling light shows, and iconic landmarks. Led by a knowledgeable and friendly guide, this 2.5-hour tour is perfect for both locals and visitors who want to see Las Vegas from a unique perspective.

During the tour, you'll visit some of Downtown Las Vegas' most famous attractions, including the Fremont Street Experience and the neon-lit casinos that line the street. You'll also see the historic Fremont Hotel and Casino, which opened in 1956 and was once owned by legendary casino magnate Howard Hughes. Along the way, your guide will provide fascinating insights into the history and culture of Downtown Las Vegas, as well as tips on the best places to eat, drink, and shop.

As you walk through the bustling streets, guests should be prepared to cover approximately 2 miles on foot. Comfortable shoes and clothing are recommended, as well as a camera to capture all the amazing sights you'll see along the way. Guests under the age of 21 are welcome on this tour, as there are no age restrictions. The tour takes place only at night, so guests should be ready for a fun and exciting evening out on the town.

Downtown Las Vegas is known for its rich history, including its role as the birthplace of the modern-day casino. During the tour, your guide will share stories about famous mobsters and the rise of Las Vegas as a world-renowned entertainment destination. You'll also learn about the city's vibrant arts scene, which includes the fabulous arts district and unique street art displays throughout the area.

In summary, if you're looking for a fun and exciting way to experience the best of Downtown Las Vegas, this nighttime walking tour is a must-see. With its knowledgeable guides, iconic landmarks, and unforgettable sights and sounds, this tour is sure to be a highlight of your trip to Sin City. So lace up your walking shoes and come join the fun – you won't be disappointed!
Book Now!