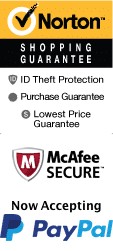 Donny and Marie at Flamingo Hotel and Casino Las Vegas
3475 Las Vegas Blvd S Las Vegas, Nevada 89109-8922
1-800-987-9852
Chat Now
Las Vegas, known for its extravagant music show options and electrifying entertainment, is home to the sensational brother and sister duo Donny and Marie. If you are looking for a lively and entertaining evening, then you don't want to miss the Donny and Marie show at Flamingo Hotel and Casino. This legendary musical pair has been entertaining audiences with their captivating performances and timeless hits for over 40 years, making this an experience you won't forget.
You will first be dazzled by the theater's grand stage, high-tech lighting, and stunning set design, which will transport you to another world. The show is a mix of classic pop hits, current pop songs, and popular Broadway numbers, all masterfully performed by Donny and Marie and a talented ensemble of dancers and musicians. From ballads like 'Puppy Love' to upbeat numbers like 'A Little Bit Country, A Little Bit Rock-n-Roll,' the show has something for everyone.
The Donny and Marie show is a 1.5-hour extravaganza, leaving you on the edge of your seat from start to finish. The stunning choreography and costumes add to the overall experience and make this show a feast for the eyes and ears. The performers are all highly skilled and bring an energy that will have you singing and dancing along with them.
As the lights dim and the music begins, you'll be taken on a journey that you won't want to end. You'll witness the superstar duo's illustrious careers, from their humble beginnings on television to their successful show in Las Vegas. This show is not only an opportunity to enjoy a fantastic night out, but it's also a piercing reminder of the impact Donny and Marie have had on the music industry. Donny and Marie's history is rich with achievements and accolades, including Grammy awards, Emmy awards, and a star on the Hollywood Walk of Fame, among others. The Donny and Marie show continues this legacy, captivating audiences and leaving a lasting impression on those who witness it.
In conclusion, don't miss out on the Donny and Marie show at Flamingo Hotel and Casino in Las Vegas. This dynamic duo's performance is a high-energy spectacle that will keep you singing and dancing the night away. Whether you're a long-time fan or a newcomer to their music, the show will blow you away. Grab your tickets now, and get ready for an unforgettable evening that you'll never forget.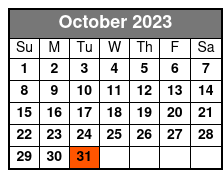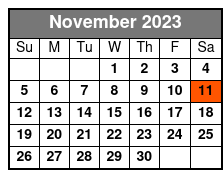 Frequently Asked Questions for Donny and Marie at Flamingo Hotel and Casino Las Vegas:
Approximately how long is the Donny and Marie at Flamingo Hotel and Casino Las Vegas?

It lasts approximately 90 minutes.

In what theater is the show held?

Flamingo Hotel and Casino.

What is the length of intermission at Donny and Marie at Flamingo Hotel and Casino Las Vegas?

Intermission lasts approximately 15 minutes.

What is the dress code?

Dress code is casual.
Book Now!