Donny and Marie at Flamingo Hotel and Casino Las Vegas
While in the thrilling, entertaining Las Vegas, Nevada area, stop in to the Flamingo Hotel and Casino to catch the Donny and Marie concert for incredible 90 minute theatrical performance with eye-catching, talented dancers on stage.
With an arena, filled with big screens, high tech light show, and superb sound system every seat is perfect, but for those desiring a little more special treatment, choose one of the deluxe package options with a heart-throbbing chance to personally say hello to them.
The Osmond siblings have peformed since their teenage years with a weekly television show going back to the 1970s and again in the last 1990s. Although the two went their separate ways to debut on their own for solo careers at various times, they are now back singing their duo classics on stage together in Vegas.
If you recognize the following song titles, you'll know you're in for a real treat.
'Paper Roses'

'Make the World Go Away'

'I'm Leaving It (All) Up to You'

'Morning Side of the Mountain'

'Puppy Love'

'Soldier of Love'

'Deep Purple'
If you are not familiar with these musical hits, you'll be amazed by the wonderful lyrics and toe tapping and hand clapping rhythms and melody matching their sweet voices reaching heavenly high notes.
Here is a list of ticket options for you to choose from, but keep in mind every seat in the house is guaranteed to please you and meet all of your expectations for an impressive stage act at the Flamingo Hotel and Casino with discounted online pricing.
Main Floor Seating

Golden Circle Upgrade Seating

Golden Circle Seating

VIP Meet and Greet

Balcony Seating

VIP Seating
Get ready to see Donny and Marie for the first time or relive your days of youth, when you caught them in concert years ago. They remain, as wonderful, as you recall them. Enjoy an evening with a mixture of musical genres ranging from Rock and Roll to Country. Remember, when you book online, you save money.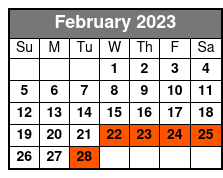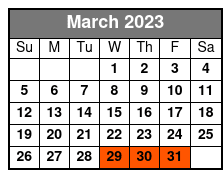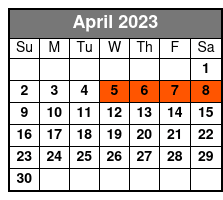 Options:
Spcl Offer: P4 Seats (dovia25)
Available 2/15/2023 until 5/27/2023 View Detailed Schedule
Special Offer: 23% Discount
Book Now!