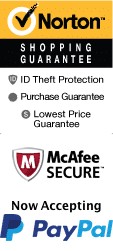 Discover Red Rock Canyon by Scooter
Las Vegas Strip Las Vegas, Nevada 89119
1-800-987-9852
Chat Now
Are you ready to explore the wonders of Red Rock Canyon like never before? The Discover Red Rock Canyon by Scooter Tour is an exhilarating experience, located just outside of Las Vegas, that will take you on a 13-mile journey through stunning red rock formations, winding roads, and spectacular views of the Mojave Desert. With your own personal scooter, experience the beauty of this natural wonder in a unique and thrilling way!

The tour begins at the Red Rock Harley-Davidson dealership in Las Vegas where you will receive a safety orientation and be provided with all the necessary gear, including a DOT-approved helmet, goggles and gloves. After a short ride to the entrance of Red Rock Canyon, the real adventure begins. You will have the freedom to zoom through the canyon at your own pace, soaking up the stunning scenery that surrounds you.

As you ride through the canyon, you'll discover interesting rock formations, and dramatic, colorful cliffs that seem to stretch up into the sky. Keep your eyes peeled for the unique wildlife in the area, such as raptors circling overhead or big-horned sheep perched on the rocks. The tour also includes stops at scenic overlooks such as the Calico Hills, Willow Springs, and High Point Lookout for unique photo opportunities and breathtaking views. You won't want to put your camera down!

After experiencing the beauty of the canyon, the tour concludes with a return to the Harley-Davidson dealership where you can shop for souvenirs or grab a bite to eat at the restaurant on site. This two-hour adventure is perfect for all ages and skill levels and is an unforgettable way to experience the natural wonder of Red Rock Canyon.

Red Rock Canyon is known for its rich history and unique geology. Formed millions of years ago, the canyon offers a glimpse into the area's rich geological history, where visitors can see evidence of ancient ocean life and gather to appreciate the natural beauty of the area. And, with over 26,000 acres of land to explore, there's no better way to see everything in one trip than on the Discover Red Rock Canyon by Scooter Tour.

Discover Red Rock Canyon by Scooter is the ultimate adventure for travelers looking for something new and exciting, as well as for those who simply want to enjoy nature at its finest. So, what are you waiting for? Book your tour now and get ready for the ride of your life!
Book Now!