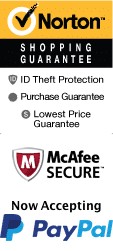 Desert Photoshoot Tour in Las Vegas
S Las Vegas Blvd Las Vegas, Nevada 89054
1-800-987-9852
Chat Now
Are you ready to step into the breathtaking beauty and mystery of the Las Vegas desert? Join the Desert Photoshoot Tour to capture the unparalleled scenery of the Mojave Desert, located just a short trip from the city. With this tour, travelers can embark on a journey through the desert's gorgeous landscape, photographing its unique and hauntingly beautiful views.
As you venture further into the desert, the sun starts to set, highlighting the stunning colors of the landscape. The red, orange, and yellow hues are a sight to behold and make for the perfect lighting for photos. Led by experienced guides, this tour takes you to some of the best locations in the desert where you can immerse yourself in the natural beauty of the area, while also capturing its essence in stunning photographs.
The Desert Photoshoot Tour is a great way to spend an afternoon with your friends or family. Whether you are an experienced photographer or just starting out, the guides are always on-hand to offer tips and tricks to take the perfect shot. With this tour, you can learn new photography skills and techniques that you can take with you to capture memories that last a lifetime.
Get your camera gear and some comfortable walking shoes for this near two-hour tour of the desert's best locations. The tour takes you through different areas that range from smooth and soft sand dunes to Joshua trees and rocky formations. You'll have plenty of photo opportunities, and you'll get to experience the tranquil silence of the desert under the stars.
The Mojave Desert has a rich history and stunning geological formations that make it one of the most beautiful places in the world. During the tour, you will learn all about the desert's history, including the flora and fauna that inhabit the area. The guides are knowledgeable and will share stories that help you understand the desert as a unique and valuable ecosystem.
In conclusion, the Desert Photoshoot Tour is a perfect way to spend an afternoon or evening in the beautiful Mojave Desert. With expert guides, you'll explore some of the best locations for photography, while learning about the unique ecology of the area. Book this tour today and capture memories that will last a lifetime.
Book Now!