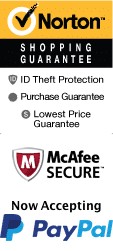 Death Valley Tour from Las Vegas
3111 S Valley View Blvd X106 Las Vegas, Nevada 89102
1-800-987-9852
Chat Now
If you're looking for an adventure-packed day trip from Las Vegas, then the Death Valley Tour is the perfect option for you. Located about 2 hours away from Las Vegas, Death Valley National Park is a unique destination that features stunning desert landscapes, fascinating geological formations, and rich history. On this tour, you'll explore some of the most awe-inspiring natural wonders of the park, including the famous Zabriskie Point, Badwater Basin, and the Dante's View.

This full-day tour includes transportation from Las Vegas to Death Valley, making it easy for you to sit back, relax, and enjoy the ride. Along the way, your knowledgeable guide will provide you with insightful commentary about the history and geology of the region, making your journey even more interesting. Once you reach the park, you'll embark on an adventure that takes you through dramatic canyons, towering peaks, and vast expanses of terrain that you won't find anywhere else.

Badwater Basin is one of the most unique destinations within the park. It's known for its strikingly white salt flats that stretch for miles, providing a contrast to the surrounding dark mountains. Your guide will provide you with an opportunity to walk out onto the flats and take some memorable photos. Your next stop is Dante's View, which is known for providing sweeping views of the valley. Here, you'll have an opportunity to admire the stunning panoramic views of the Death Valley.

Next, you'll head to the Zabriskie Point, which offers incredible views of the colorful rock formations and the badlands of the park. The vibrant and contrasting colors of the landscape will take your breath away. The tour includes a boxed lunch so that you can enjoy your meal while taking in the scenery.

The Death Valley Tour from Las Vegas is a perfect activity for those who want to experience the stunning natural beauty of one of the most unique national parks in the United States. You'll come back with unforgettable memories of the stunning landscapes and striking geological formations. The park is also a place of historical significance with a fascinating past of its own.

In conclusion, the Death Valley Tour from Las Vegas is a unique and exhilarating adventure that is perfect for those seeking a break from the city's hustle and bustle. We guarantee that you'll leave feeling inspired and refreshed, with a new appreciation for the beauty and diversity of nature. So, grab your hat and camera and join us on this unforgettable expedition.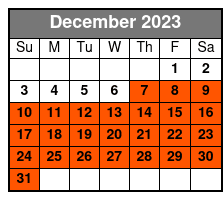 Options:
Private Death Valley Tour
Available Now until 11/30/2024 View Detailed Schedule
Duration: 10 hours
Breakfast, lunch, snacks,water
Luxury SUV or Mini Coach
Pickup included

Language Guides:


Guide Language: EN
Guide Type: Guide
Book Now!