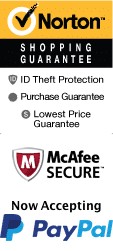 Couple's Sunset Picnic with a View of Las Vegas.
7282 S Fort Apache Rd Las Vegas, Nevada 89148
1-800-987-9852
Chat Now
Picture this: a romantic evening atop a hill, with stunning views of the Las Vegas skyline and a delicious picnic spread before you. That's exactly what you'll experience on the Couples Sunset Picnic with a View of Las Vegas activity. Located just a short drive away from the bustling city, this activity provides a serene retreat for couples looking to enjoy each other's company in a beautiful setting.

After arriving at the picnic spot, you'll be greeted by the sight of a cozy blanket spread out on the grass, complete with comfortable pillows for you and your significant other to lounge on. And the view? Simply breathtaking. You'll be able to gaze out at the stunning Las Vegas skyline as the sun slowly begins to set, bathing the city's buildings and landmarks in a warm, golden glow.

As for the food, rest assured that it's just as impressive as the view. You and your partner will be treated to a delicious spread of charcuterie and cheese, fresh fruit, chocolate-dipped strawberries, and a bottle of wine (or sparkling cider, if you prefer). All of this is carefully arranged and presented for you to savor and enjoy. Take your time nibbling on the treats, sipping on the wine, and basking in the romantic ambiance.

Throughout the experience, you'll be able to take in the natural beauty of the location and enjoy the peace and quiet that comes with being surrounded by nature. This activity is perfect for couples looking to escape the hustle and bustle of the city and reconnect with each other in a tranquil environment.

For history buffs, it's worth noting that the Las Vegas skyline is constantly evolving and changing. You might be lucky enough to catch a glimpse of some of the city's most iconic landmarks, such as the Bellagio fountains or the Stratosphere tower. Regardless of which buildings you see, though, the overall effect is sure to be stunning.

In conclusion, the Couples Sunset Picnic with a View of Las Vegas activity is a must-try for couples looking to unwind and spend quality time together in a beautiful setting. With fantastic views, delicious food, and a peaceful atmosphere, this activity is the perfect way to escape the crowds and enjoy the best that the Las Vegas area has to offer.
Book Now!