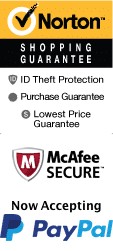 Chuck Wagon Lunch and Show at the Firelight Barn in Henderson
546 S Boulder Hwy Henderson, Nevada 89015
1-800-987-9852
Chat Now
Get ready to experience the Old West with a unique and unforgettable activity at the Firelight Barn in Henderson, Nevada - the Chuck Wagon Lunch and Show. This fun-filled attraction is perfect for all ages and promises to take you back in time with great entertainment and delicious food.

Start your day by immersing yourself in the western atmosphere, with incredible live music and talented performers. You'll witness breathtaking horse riding and amazing stunts that will leave you awe-inspired.

Next, it's time to dig into a scrumptious meal fit for a cowboy or cowgirl. Sink your teeth into juicy BBQ chicken, savory pulled pork, and delicious sides such as baked beans and cornbread. Don't forget to save some room for dessert, as there's a sweet surprise waiting for you at the end.

The activity typically lasts for around three hours and is held at the Firelight Barn's beautiful outdoor arena. Not only will you be entertained by the spectacular show and delicious meal, but you'll also have the chance to take photos with the performers and horses and participate in some fun activities.

The Firelight Barn has a rich history, originally built in the 1940s as a workspace for a family's ranch and then transformed into a barn dance hall in the 1970s. Today, the barn has been renovated and updated to provide a unique experience for visitors, showcasing the rich heritage of the Old West.

Overall, the Chuck Wagon Lunch and Show at the Firelight Barn in Henderson promises to be an unforgettable experience for the whole family. So put on your cowboy boots, saddle up, and get ready for a wild ride!

In conclusion, if you're looking for an exciting adventure that combines delicious food, talented performers, and fascinating history, then the Chuck Wagon Lunch and Show at the Firelight Barn in Henderson is the perfect activity for you. So book your tickets today and get ready to ride off into the sunset with memories that will last a lifetime.
Book Now!