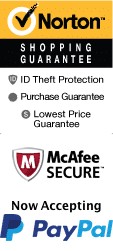 Chinatown Vegan Food Tour in Las Vegas
3535 S Rainbow Blvd Las Vegas, Nevada 89103
1-800-987-9852
Chat Now
If you're looking for a unique way to explore Las Vegas, consider taking the Chinatown Vegan Food Tour! Las Vegas is known for its glitz and glamour, but if you're ready to take a break from the typical Vegas experience and indulge in some adventurous and delicious vegan food, this tour is for you.
Over the course of three hours, you'll stroll through Chinatown with an experienced guide, who will lead you to some of the best vegan restaurants in the area. You'll sample a variety of dishes, including dumplings, noodles, and other classic Chinese dishes, all made without any meat or animal products. And don't worry, even non-vegans will love the flavors and textures of these incredible dishes.
The tour is perfect for foodies looking to experience something new and exciting. You'll also learn about the history of Chinatown, the culture of the area, and get to see some of the beautiful murals and street art that make this neighborhood so unique. With a knowledgeable guide leading the way, you'll be sure to have a memorable and fun experience.
During the tour, you'll visit several different restaurants and sample a variety of dishes. Some of the dishes you might try include vegan ramen, spicy Sichuan noodles, and steamed dumplings. The tour also includes refreshing drinks such as bubble tea and other teas that perfectly complement the food. You'll get a true taste of the flavors and ingredients of China's vegan cuisine.
If you're a vegan food lover, this is a great way to explore Chinatown and discover some amazing new local restaurants. Even if you're not a strict vegan, you'll appreciate the variety of flavors and all the different types of food that are included in this tour. You'll also learn about the cultural history of Chinatown, and get to see some beautiful street art during your walk.
In summary, Chinatown Vegan Food Tour is a must-do activity for anyone looking to experience a different side of Las Vegas. With delicious vegan food, knowledgeable guides, and an exciting cultural experience, this tour is sure to delight and satisfy any appetite. Don't miss out on this unforgettable food adventure during your visit to Las Vegas!
Book Now!