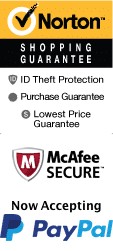 Chase Brown's Vegas Country at Notoriety in Las Vegas
450 Fremont St Suite 380 Las Vegas, Nevada 89101
1-800-987-9852
Chat Now
Ladies and gentlemen, get ready to experience a night of dinner, music, and excitement at Chase Brown's Vegas Country Fantasy Show at Notoriety in Las Vegas. Located in the heart of downtown Vegas, this show is a must-visit for country music fans and folks who love a good time.
About the Show
From the minute you enter the door, the party begins, with Chase Brown and his band playing classic country tunes and some original hits. Meanwhile, guests sit comfortably and enjoy a delicious meal, complete with appetizers, entrees, and desserts, each dish prepared to perfection. Throughout the night, guests will enjoy a mix of classic country covers and some of Chase Brown's original hits, all showcasing his remarkable talent as a singer and songwriter. As the night goes on, the audience becomes the dance floor, letting their hair down as they two-step to the beat.
The show takes place in the intimate setting of Notoriety, making it a unique and unforgettable experience. The venue is located in the heart of downtown Vegas, making it easy to get to from any surrounding hotel or casino. With just over 100 seats, guest feels like they are experiencing Chase Brown's music up close and personal. Chase Brown is a rising star on the country music scene, with a sound that is both modern and true to the roots of country music. He has been singing and performing since he was a child and has worked with some of the biggest names in show business.
For a fun-filled evening of country music, great food, and unforgettable entertainment, look no further than Chase Brown's Vegas Country Show at Notoriety in Las Vegas. So pack your boots and hat for this one-of-a-kind experience and join in on the fun.
Frequently Asked Questions for Chase Brown's Vegas Country at Notoriety in Las Vegas:
Approximately how long is the Chase Brown's Vegas Country at Notoriety in Las Vegas?

It lasts approximately 1.5 hours.

In what theater is the show held?

Notoriety Theater.

What type of parking do you have?

There is plenty of parking nearby.

What is the dress code?

Dress code is casual.
Book Now!