Bright Lights City Tour
Description
Explore the best of Las Vegas after the sun sets in an open-air Pink Jeep and start your Bright Lights City Tour right away by making your way down the Vegas Strip. You will be guided the entire way by a professional tour guide that can answer nearly any question you can think of about the area.
Your first stop is the Welcome to Fabulous Las Vegas sign, which has made numerous cameo appearances in films over the years. After you have taken your group picture at the sign, make your way to the Gold and Silver Pawn shop, made famous by the TV show 'Pawn Stars'. You will be invited to get out of your Pink Jeep to take pictures of the shop and with your friends!
Las Vegas is known as the Marriage Capital of the World, among other titles it has earned over the years. As you tour Wedding Chapel Row, keep an eye out for the traditional and non-traditional wedding spots along the Row. You will also visit the Las Vegas Strip's historic Freemont Street. Stroll down 5 blocks filled with lights and sound, as well as huge animations synchronized with music above your heads.
You will learn about the architecture of Las Vegas' most famous hotels and casinos, including Caesars Palace, the Mirage Hotel, Aria, the Venetian, the Wynn, and Mandalay Bay Resort, among others. This is a great tour created for the optimal viewing of Las Vegas after dark, and you will be in awe of the light and color you will witness, so be sure to grab your camera to take plenty of pictures!
Detailed Tour Itinerary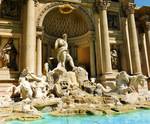 Drive By
Drive By
Caesar's Palace and Fountain in Las Vegas, NV
Head to Caesar's Palace and Fountain in Las Vegas for an unforgettable stay. The hotel is themed around Rome, with elaborate statues, sparkling fountains, and immaculate rooms. With six towers of rooms, whirlpool tubs, wet bars, dance floors, pools, a spa, night clubs, and restaurants, fun is sure to be had with a stay at this premier hotel.
Drive By
Drive By
City Center by MGM Mirage in Las Vegas, NV
The City Center by the MGM Mirage is a premier construction offering condos for extended visitors. These luxury condos are a stunning sight to see, even from the outside.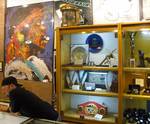 Tour Stop at
Tour Stop at
Gold and Silver Pawn Shop in Las Vegas, NV
Whether you are looking to pawn something of your own or are simply looking to check out the home of Pawn Stars, head to The Gold and Silver Pawn Shop in Las Vegas, NV for a real treat. Not only can you browse through the countless artifacts, electronics, and more that are displayed, but you can even meet the stars of the show.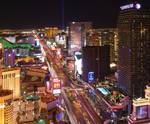 Drive By
Drive By
Las Vegas Strip in Las Vegas, NV
The Las Vegas Strip is the gateway to Las Vegas. While travelling along the Strip, visitors are treated to sights of the luxurious casinos and hotels along with the many street performers, lights, and delicious restaurants. For a great time and plenty of sightseeing opportunities in the area, the Las Vegas strip is a favorite among tourists and locals alike.
Drive By
Drive By
Venetian Hotel in Las Vegas, NV
The Venetian Hotel offers a luxurious experience while staying in Las Vegas. Modeled after the Italian city of Venice, guests can ride a gondola, relax in the courtyard-themed pool, or simply enjoy one of the many fantastic amenities offered. From the business center to the fitness room, your stay at the Venetian is sure to be a lavish one.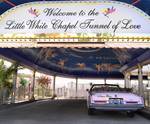 Drive By
Drive By
Wedding Chapel Row in Las Vegas, NV
Whether you are planning to get hitched yourself or are just interested in the Vegas marriage culture, head to Wedding Chapel Row for your dose of Sin City romance. Congratulate the newly weds and explore some of the most interesting, wacky, and beautiful chapels in the area.
Tour Stop at
Tour Stop at
Welcome to Las Vegas Sign
Head to Las Vegas to experience some of the best entertainment, dining opportunities, and more in the country. The Las Vegas sign is one of the most iconic sights in the area, so make sure to snap a picture on your way into Sin City.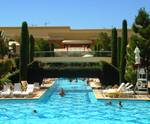 Drive By
Drive By
Wynn Las Vegas in Las Vegas, NV
The Wynn Las Vegas is one of the most stunning hotels in the area. With immaculately decorated rooms and plenty of amenities, you'll feel as if you're on vacation without even leaving your accommodations. The hotel also features a great fitness center, salons, pools, and live music to ensure that guests have a memorable stay.
Stops may change due to traffic, weather, maintenance, etc.
Recommended Attire
It is recommended that guests wear comfortable and supportive clothing, as they will have the opportunity to get out and explore. Depending on the time of year, it is suggested that guests bring an extra layer of clothing or a jacket. Hats and sunscreen are also suggested, as tours are located in the Southwestern U.S.
LAS VEGAS NV
HOTELS & VACATION PACKAGES