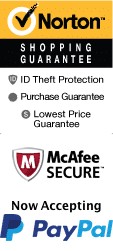 Boulder City Historic District Self-Guided Tour from Las Vegas
3300 Las Vegas Blvd S Las Vegas, Nevada 89109
1-800-987-9852
Chat Now
Looking for a taste of old Americana, while still enjoying the shopping, dining, and entertainment attractions of a modern city? Look no further than Boulder City Historic District. The District is located just 20 miles southeast of Las Vegas, in Clark County, Nevada. Visitors to the area will be delighted with its rich history and unique charm, making it a must-visit location.
The District features iconic architecture that dates back to the early 20th century, and is listed on the National Register of Historic Places. Visitors can explore the area on a self-guided walking tour, where they can visit over 20 historic sites and buildings. Explore buildings such as the Boulder Dam Hotel, the Hoover Dam Museum, and the Boulder Theatre, which played a pivotal role in the town's history and today's cultural events. For history buffs, the self-guided tour options allow you to soak in over 100 years of culture, art, and history.
The tour takes around two to three hours and covers a distance of about a mile and a half. Visitors will need comfortable footwear and weather-appropriate attire, as the tour covers an outdoor area. A brochure and maps of the district along with the narrated description of the area is readily available for the guests. The route includes historic markers and interpretive signs, which provide information on the notable figures and buildings that marked the district's evolution from its humble roots to the thriving community that it is today.
The main highlights of the tour include the Hoover Dam, formerly known as Boulder Dam, which was built during the Great Depression. Visitors can explore the Hoover Dam Museum, which showcases the construction efforts of its time. The Boulder City-Hoover Dam Museum recounts the extraordinary achievement of one of the great engineering marvels of the 20th century. Meanwhile, the Nevada State Railroad Museum features railcars and locomotives from bygone eras and is sure to please train enthusiasts.
The District also offers shopping, dining, and entertainment options. From safe-to-eat, fresh and made-to-order sandwiches, to quality teas, salads, smoothies, and breakfast options, foodies will love the culinary experience that the district has to offer. One can also find an array of unique gift shops, fashion boutiques, and local artisans that will surely cater to all your shopping needs.
In conclusion, Boulder City Historic District is a must-visit spot for travellers that appreciate unique sites, compelling and fascinating history, and the charm of an earlier era. The beauty and enormity of Hoover Dam coupled with the District's shops and restaurants all in a walking distance, makes it a unique, easy and engaging half-day tour option for visitors to Las Vegas.
Book Now!