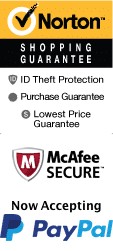 Bachelorette Party Club Crawl
4455 Paradise Rd Las Vegas, Nevada 89169
1-800-987-9852
Chat Now
Ladies, get ready for an unforgettable night in Sin City! The Bachelorette Party Club Crawl in Las Vegas, NV, is the perfect way to celebrate before your wedding day. You'll visit some of the most buzzing and exclusive clubs in Vegas, with an experienced guide leading the way.
The tour takes approximately five hours, during which you'll visit four clubs, enjoy VIP entry, and travel on a luxury party bus complete with a dance floor, stripper pole, and complimentary drinks. The clubs visited will depend on the night of the tour, but you're guaranteed to have a good time at each venue, with plenty of time to party and dance.
The excitement begins at the first club, where you'll enjoy VIP access and skip the long lines. You'll have plenty of time to mingle, dance, and make unforgettable memories with your best friends. The tour continues with visits to three other exclusive clubs in the heart of the Las Vegas Strip. You'll have VIP access at every stop, so there's no need to worry about waiting in long lines or paying cover charges.
This tour requires comfortable clothing and shoes. You'll be doing a lot of dancing and moving around, so make sure to wear something that you feel comfortable and confident in. And remember, only those aged 21 and over are permitted on the tour due to the nature of the activity.
The Bachelorette Party Club Crawl is the perfect way to celebrate your last night of freedom with your closest friends. This is an unforgettable experience that you will look back on for years to come, and we guarantee that you'll have the time of your life with this high-energy tour.
Get ready to dance the night away, laugh with your friends, and create unforgettable memories. Book the Bachelorette Party Club Crawl in Las Vegas, NV, today, and get ready for the ultimate party experience!
Book Now!