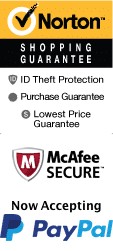 Axe Throwing Las Vegas Fremont Street
450 E Fremont St Las Vegas, Nevada 89101
1-800-987-9852
Chat Now
Get ready to channel your inner lumberjack and try your hand at axe throwing in the vibrant city of Las Vegas. Located on Fremont Street, Axe Throwing Las Vegas offers thrill-seekers the chance to experience the unique activity of axe throwing in a fun, safe and controlled environment that's suitable for beginners and experts alike. Whether you're looking for a fun outing with friends or a unique date night experience, this activity promises an exciting and unforgettable experience.
Upon arrival, guests will receive a safety briefing and tutorial on how to properly throw an axe before they start their throwing session. With the guidance of experienced instructors, guests will have the opportunity to toss their axes at targets, perfect their aim and compete with their fellow axe throwers. With a variety of targets available, the experience is customizable and offers options for both competitive and casual throwers. The overall experience typically lasts around an hour, during which time you'll be surrounded by the high-energy atmosphere of Fremont Street.
Whether you're a seasoned axe thrower or trying it out for the first time, Axe Throwing Las Vegas is the perfect spot to spend an afternoon or evening. The attraction is located in the heart of the entertainment district and is easily accessible by car or public transportation. Guests are required to wear closed-toe shoes during their session and it's recommended to dress comfortably. The throwing area is covered and generally shielded from the elements, making it a perfect activity for any weather conditions.
The area is also home to many other fun and exciting activities, including zip-lining, street performers, and an array of unique bars and restaurants. After your axe-throwing session, you can explore the vibrant and lively atmosphere of Fremont Street and continue the fun into the evening. With its neon lights, upbeat music, and lively crowds, this area of Las Vegas is full of energy and excitement.
Overall, Axe Throwing Las Vegas is a must-visit attraction for anyone looking for an unforgettable experience in Las Vegas. The activity offers something unique and thrilling that will provide guests with a lasting memory and a unique story to take home with them. Whether you're a Las Vegas resident or a visitor to the city, Axe Throwing Las Vegas is a perfect spot to try something new, make memories, and have a great time surrounded by the vibrant energy of Fremont Street. Book your session now and get ready to unleash your inner lumberjack!
Frequently Asked Questions for Axe Throwing Las Vegas Fremont Street:
Approximately how long could a customer plan to spend at Axe Throwing Las Vegas Fremont Street?

It includes one hour of axe throwing.

Is Axe Throwing Las Vegas Fremont Street handicap accessible?

Yes.

Is photography & video recording allowed?

Yes.

For what ages is Axe Throwing Las Vegas Fremont Street appropriate?

7 and older with a parent present.

Is parking available at Axe Throwing Las Vegas Fremont Street? Is it free?

Parking is free.
Book Now!