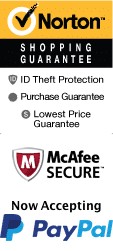 Award Winning Red Rock Canyon Tour
Las Vegas Strip Las Vegas, Nevada 89109
1-800-987-9852
Chat Now
Looking for an exciting adventure amidst nature while in Las Vegas? Look no further than the Award Winning Red Rock Canyon Tour! Located just a short drive from the city, this tour takes you through the stunning red rock formations of the Canyon and offers a plethora of attractions for you to explore.
Experience the beauty of the scenic drive through the Canyon or hike on one of the numerous trails available. You will also have the opportunity to witness fascinating wildlife, unique plant species and learn about the rich geological history of the area through the guided tour.
The three-hour tour includes stops at highlights such as the Calico Hills, the Wilson Cliffs and even a visit to the historic Spring Mountain Ranch State Park. Apart from taking pictures and enjoying the stunning views, guests can even try their hand at rock climbing. The tour is suitable for all age groups and even families with kids can join in on the fun.
Red Rock Canyon was designated a National Conservation Area in 1990 to protect its unique natural and cultural resources. The Canyon is home to an abundance of flora and fauna including desert tortoise, chuckwalla, bighorn sheep, and many species of reptiles, birds, and small mammals. The Red Rock Canyon Tour is the perfect way to explore and understand this captivating region.
History buffs will enjoy learning about the significance of the Canyon to the Paiute tribes, early explorers, and later settlers. The area boasts of petroglyphs, pictographs, and other forms of Native American art. This tour is an excellent way to experience the wonders of nature while also learning about the region's fascinating history and culture.
In conclusion, if you're looking for an adventure-filled day trip outside Las Vegas, the Award Winning Red Rock Canyon Tour is a must-visit attraction. Get ready for an unforgettable experience filled with natural wonders. Book your spot today and be prepared for a day full of excitement, education and a deeper appreciation for the natural beauty of Nevada.
Book Now!