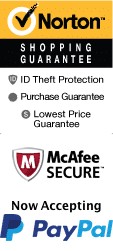 Antelope Canyon and Horseshoe Bend Small Group Tour - Admissions Fee Included
Las Vegas Strip Las Vegas, Nevada 89109
1-800-987-9852
Chat Now
Antelope Canyon and Horseshoe Bend Small Group Tour - Admissions Fee Included Photos (25)
Antelope Canyon and Horseshoe Bend Small Group Tour is an exciting adventure that takes place in Page, Arizona. This tour is perfect for those who want to explore the unique and stunning natural beauty of the region. Throughout the tour, visitors will enjoy the breathtaking sights of Antelope Canyon and Horseshoe Bend and learn about the interesting history and geology of the area.
The Antelope Canyon portion of the tour is an ideal opportunity for visitors to capture stunning photographs of the beautiful sandstone formations. The narrow passageways of Antelope Canyon allow visitors to witness the unique patterns and colors of the rocks, which are illuminated by the sunlight that pours into the canyon. This attraction requires participants to walk around one mile, often on uneven terrain, so sturdy shoes are recommended.
Horseshoe Bend is another breathtaking stop on the tour, where visitors can take in the panoramic view of the Colorado River and the surrounding cliffs. This natural wonder is unique due to the bend in the river, which creates a horseshoe-shaped canyon floor. This part of the tour requires visitors to hike a short distance to reach the lookout point, but the view is well worth the effort.
The tour guides are knowledgeable and experienced, providing visitors with interesting information about the history, geology, and culture of the region. The guides are also trained in photography, offering visitors tips for capturing the perfect shot at each attraction.
Visitors will enjoy a comfortable ride in a modern, air-conditioned vehicle while exploring the region. In addition, groups are kept small, with a maximum of 14 people, ensuring an intimate and personalized experience for all.
The Antelope Canyon and Horseshoe Bend Small Group Tour offers a unique opportunity to explore the stunning natural beauty of Page, Arizona. Whether you are an adventurer, photographer, or simply looking for a new experience, this tour is an excellent way to witness the beauty of the region. Don't miss out on this unforgettable adventure!
Book Now!