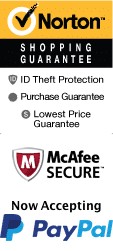 3-Hour Polaris Slingshot Rental
3421 S Sammy Davis Jr Dr Las Vegas, Nevada 89109
1-800-987-9852
Chat Now
Get ready to take flight on a unique adventure only found in fabulous Las Vegas! Soar through the sky with Sky Combat Ace and create unforgettable memories. What sets this activity apart from others is that you'll be flying a fighter jet, with top-of-the-line simulation technology to make the experience even more thrilling!

Your adventure will begin with a safety briefing, then you'll be suited up with a flight suit and helmet. You'll meet your experienced pilot and take a quick taxi to the runway. After takeoff, the real fun begins, as you'll have the opportunity to take the controls and fly the fighter jet on your own! Your pilot will be there to assist and instruct you throughout the flight, ensuring a safe and exhilarating experience.

During the flight, you'll have the chance to perform thrilling maneuvers like aerial flips, dives, and rolls. You'll also receive ground-based training before your flight, so you'll be familiar with the controls and ready to take on the skies like a true pro. The experience takes approximately 60-90 minutes and includes a video of your flight to take home as a souvenir.

Sky Combat Ace is located in Henderson, Nevada, just a short distance from the Las Vegas Strip. The aerial adventure takes place in a specially designed, aerobatic Extra 330LC aircraft. You'll be amazed at the beautiful scenic views you'll be able to see from high above, making this an unforgettable and unique way to explore the Las Vegas area.

If you're an adrenaline junkie or just looking for a thrilling way to experience Las Vegas, Sky Combat Ace is sure to deliver excitement and adventure. With top-rated safety equipment and experienced pilots, every moment of this unforgettable experience will be safe and thrilling. Are you ready to take the controls and soar through the skies above Sin City? Book your Sky Combat Ace adventure today!
Book Now!