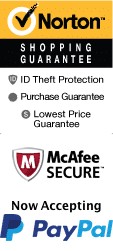 2-Hours Hiking Night Tour to Strip Views in Las Vegas
1992 E Galleria Dr Henderson, Nevada 89011
1-800-987-9852
Chat Now


The show takes place at Treasure Island™ Hotel & Casino, taking you on a journey through a dreamlike world of mysteries and wonders. The talented cast of performers will leave you in awe with their gravity-defying acts that are sure to keep you at the edge of your seat. From trapeze artists to aerialists, jugglers to contortionists, this show has it all.

As you enter the theatre, prepare to be transported into a surreal world of wonder and amazement. The show is a sensory feast, with stunning visuals, hypnotic music and captivating lighting. The entire experience is designed to engage all your senses and leave you with a lasting memory of the show.

During the show, you will experience a variety of acts, including breathtaking acrobatics and astounding feats of skill. There are moments of laughter and moments of awe, all rolled into one incredible show. It truly is a visual and emotional journey that you won't soon forget.

The Mystere™ by Cirque du Soleil® show has a rich history, having been performed in Las Vegas for over 27 years. The show features artists from over 10 different countries, each bringing their own unique skills to the stage. It has won numerous awards and accolades, including a star on the Las Vegas Walk of Stars.

So, what are you waiting for? Book your tickets and let the Mystere™ show take you on an enchanting journey of mystery, wonder and awe. This show is sure to leave you spellbound and wanting more, making it a must-see attraction for anyone visiting Las Vegas. Don't miss out on this incredible show – you won't be disappointed!
Options:
Night Hike to Strip Views
Available Now until 11/30/2024 View Detailed Schedule
Language Guides:

Guide Language: EN
Guide Type: Guide
Book Now!