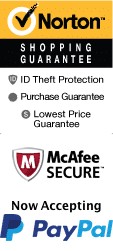 1-Day Zion National Park and Bryce Canyon National Park Tour
Las Vegas Strip Las Vegas, Nevada 89109
1-800-987-9852
Chat Now


Starting at The LINQ Promenade, you will be suited up and secured onto the zipline before taking off towards the observation wheel at a thrilling speed of up to 35 mph. The ride is approximately one minute long, allowing you to fully take in the stunning views of the Strip, the glimmering lights and impressive architecture. This attraction is accessible to almost anyone, making it a perfect activity for a family vacation, an exciting date, or a group outing.

In addition to the zipline itself, you will have access to a variety of photo opportunities to document your experience. You can purchase professional photographs taken by Fly LINQ's own team, or take advantage of several photo spots throughout the attraction to snap your own photos with the Strip in the background.

Fly LINQ is the first and only zipline on the Las Vegas Strip and promises to be a one-of-a-kind adventure that you won't forget. Whether you have visited Las Vegas before or are a first-time visitor, Fly LINQ offers a unique and thrilling experience that you simply can't miss out on.

The innovative zipline was created by high-flying company, Flightlinez Bootleg Canyon, and offers a combination of adventure and innovative technology. It has quickly become a must-do attraction, with visitors raving about the adrenaline-pumping thrill of being suspended high above the ground.

Take the leap and experience the excitement of Fly LINQ. This breathtaking attraction offers a unique view of the Strip, with the added thrill of soaring above it. Book your ticket today and create memories that will last a lifetime!

In conclusion, Fly LINQ is the ultimate adventure for thrill-seekers. With its incredible views, exhilarating speed, and thrilling heights, this zipline is not for the faint of heart. Whether you're a seasoned zipliner or a first-timer, Fly LINQ is the perfect attraction for anyone looking for an unforgettable experience. Don't miss your chance to see Las Vegas from a whole new perspective – book your ticket to Fly LINQ today!
Options:
1-Day Zion National Park and Bryce Canyon National Park Tour
Available 12/19/2023 until 11/26/2024 View Detailed Schedule
Language Guides:

Guide Language: EN
Guide Type: Guide
Guide Language: CMN
Guide Type: Guide
Book Now!