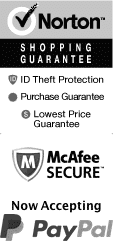 Things to Do in March in Las Vegas
March is a wonderful time of year to visit Las Vegas. Browse the schedule to find all of the shows, attractions, tours and more offered in Sin City.
Top Things To Do In Las Vegas in March
Mar 1, 2024
to
Mar 31, 2024
Kayak Emerald Cave Express from Las Vegas
Schedule
Venture to the Emerald Cave in March, when the Las Vegas heat is pleasantly moderate. Experience an exhilarating kayaking journey with Vacations Made Easy and not only marvel at the spectacular Nevada scenery, but witness the transformation of the cave into an ethereal emerald paradise with the sun's reflection. It's a mesmerizing sight, making for an unforgettable trip where you can paddle, soak in the tranquility and capture stunning snapshots. You'll return feeling rejuvenated and awe-struck.
Mar 30, 2024
to
Mar 31, 2024
Emerald Cave Kayak Tour with Optional Las Vegas Pickup
Schedule
March is a wonderful time to embark on the Emerald Cave Kayak Tour near Las Vegas. The weather begins warming, providing the perfect atmosphere for gliding across the Colorado River's sparkling water. Witness nature awaking from its winter slumber as you navigate towards the breathtaking Emerald Cave. This tour's blend of adventure and tranquil beauty is heightened by the cooler, comfortable March climate, making it the perfect spring excursion. Optional Las Vegas pickup adds convenience, elevating the entire experience.
Mar 1, 2024
to
Mar 30, 2024
Fremont Street Walk Downtown Vegas Walking Tour
Schedule
Exploring Las Vegas is exhilarating in March, particularly with the Fremont Street Walk. Avoid the summer's sweltering heat and enjoy longer daytime to discover the city's wonders. The guided tour offers immersion in the rich heritage of downtown Las Vegas, boasting a vibrant blend of old-world charm and modern allure. Marvel at the vintage neon signs, hear fascinating stories of Vegas's history, and soak in the ambiance of iconic street performers all at Fremont's pulsating heart.