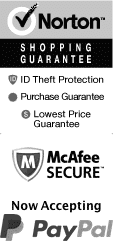 Things to Do in Las Vegas in February 2024
February is a great time of year to visit the city of Las Vegas. Here, guests will find an array of awesome shows, attractions, and activities. Additionally, guests can enjoy plenty of romantic things to do for a fun Valentine's Day out on the town.
Top Things To Do In Las Vegas in February
Feb 1, 2024
to
Feb 29, 2024
Kayak Emerald Cave Express from Las Vegas
Schedule
February is a splendid time to embark on the Kayak Emerald Cave Express adventure in Las Vegas. With the cool and clear winter weather, you'll enjoy smooth, serene paddle on the Colorado River. The emerald green waters of the cave offer a stunning contrast to the season's crystal-clear skies. Additionally, with fewer tourists in February, you'll have more tranquility and a chance to spot local wildlife. It's an unforgettably vibrant and peaceful journey in nature.
Feb 1, 2024
to
Feb 29, 2024
Admission to the Erotic Heritage Museum Las Vegas
Schedule
February is an ideal month to visit the Erotic Heritage Museum in Las Vegas. This month, typically associated with love and romance due to Valentine's Day, beautifully complements the museum's exploration of sexual love and relationships. The museum, housing both erotic artifacts and contemporary erotically inclined artwork, provides a unique and enlightening experience. The cooler February weather in Las Vegas also makes indoor activities like museum visits more comfortable and enjoyable. A provocative adventure awaits you at this Las Vegas gem!
Feb 2, 2024
to
Feb 28, 2024
Fremont Street Walk Downtown Vegas Walking Tour
Schedule
In February, the Fremont Street Walk Downtown Vegas Walking Tour is ideal. The cool weather perfect for exploring iconic attractions like the historic Golden Nugget. You'll witness neon signs of vintage Vegas, enjoy performances by street entertainers, learn about its gangster history, and marvel at the overhead Viva Vision light show. This month also boasts fewer crowds, letting you immerse in the unique Vegas culture fully. An unforgettable journey into the heart of downtown Las Vegas!